Despite being the biggest city in the region, the Garden City maintains the kind of charm you'd expect from smaller towns. The city is surrounded by parks and sits in the middle of Ontario's most prominent wine regions: Niagara-on-the-Lake and Twenty Valley. With the opening of the Meridian Centre, downtown has boomed and new restaurateurs are pushing forward.
While there's plenty to eat in downtown St. Catharines, the city is practically a stone's throw from some of the best wines in the region. At the edge of the city, you'll find 13th Street Winery, known for its crisp sparkling options and cool-climate chardonnays. Henry of Pelham was one of the first vineyards in the region, and today specializes in making bold, red blends.
Grub Trotting
A handful of internationally focused restaurants have opened to complement Niagara's farm-to-table standbys. Expect remixed takes on Middle Eastern street food and regional Chinese food.
Dispatch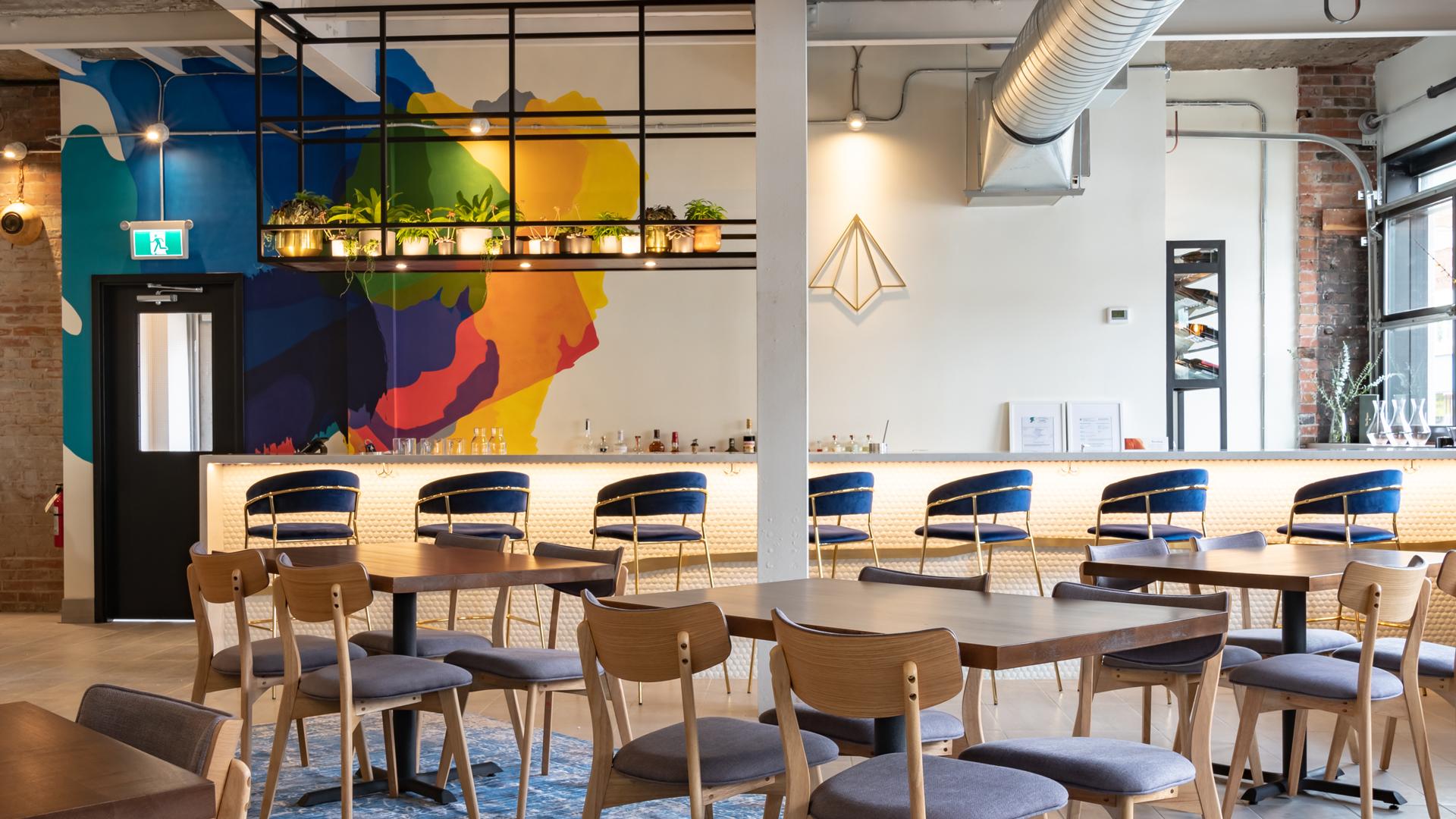 The team from El Gastro, one of Ontario's best-loved food trucks, has opened a global-themed restaurant with accents from Australia, the Middle East, and Asia. Go for mezes or a tasting-menu experience.
dispatchrestaurant.com
Homer Haunts
For your first visit, eat like a local. Get acquainted with St. Catharines institutions that have become staple spots in the city. Here are two featuring the down-home duo of craft beer and small-batch doughnuts.
Merchant Ale House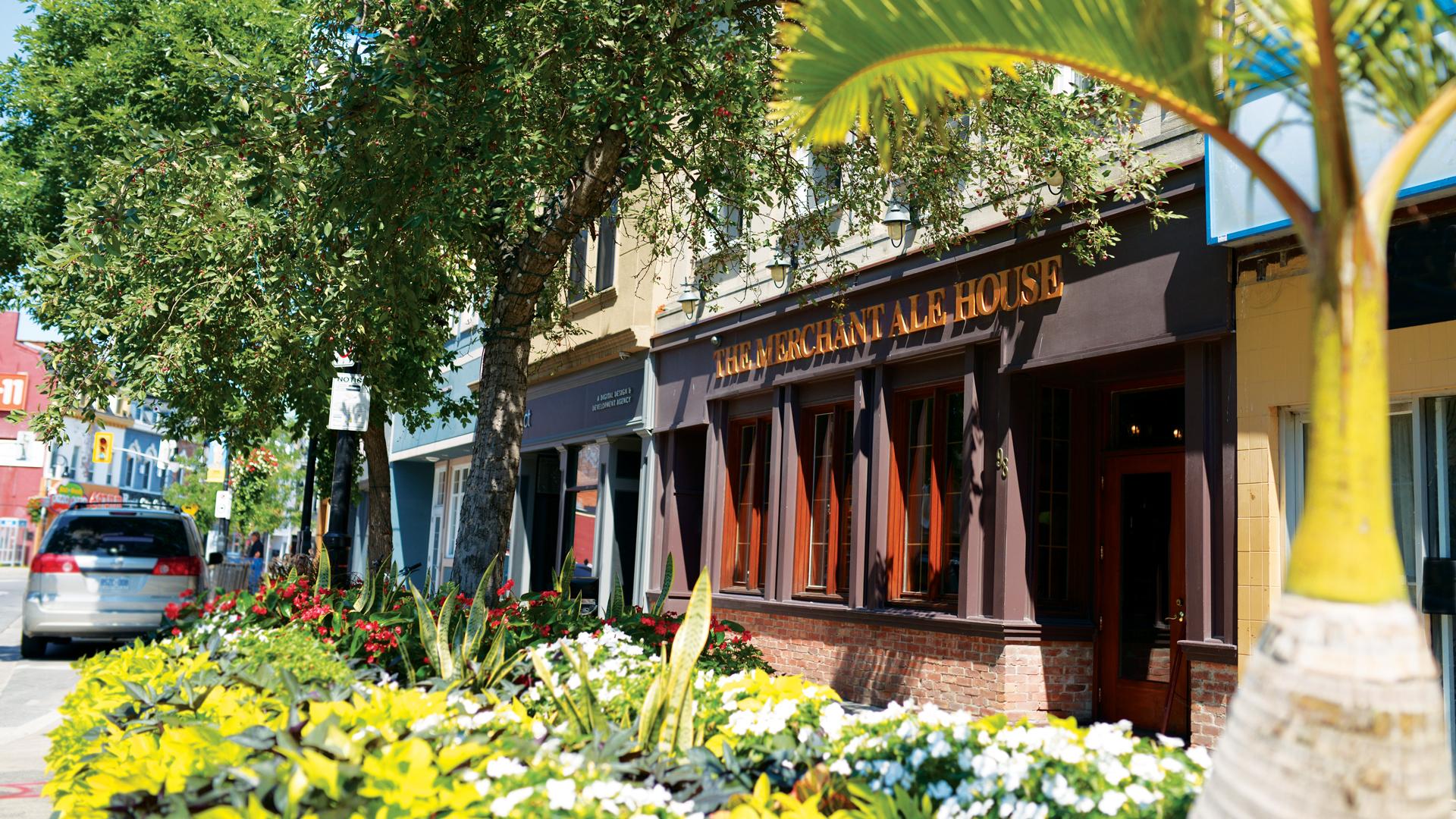 Opened in the late 90s to produce seasonal, craft brews with local ingredients, this standby has resisted gentrification. Get the local-favourite blueberry wheat ale and the must-try chicken wings.
merchantalehouse.com
Beechwood Doughnuts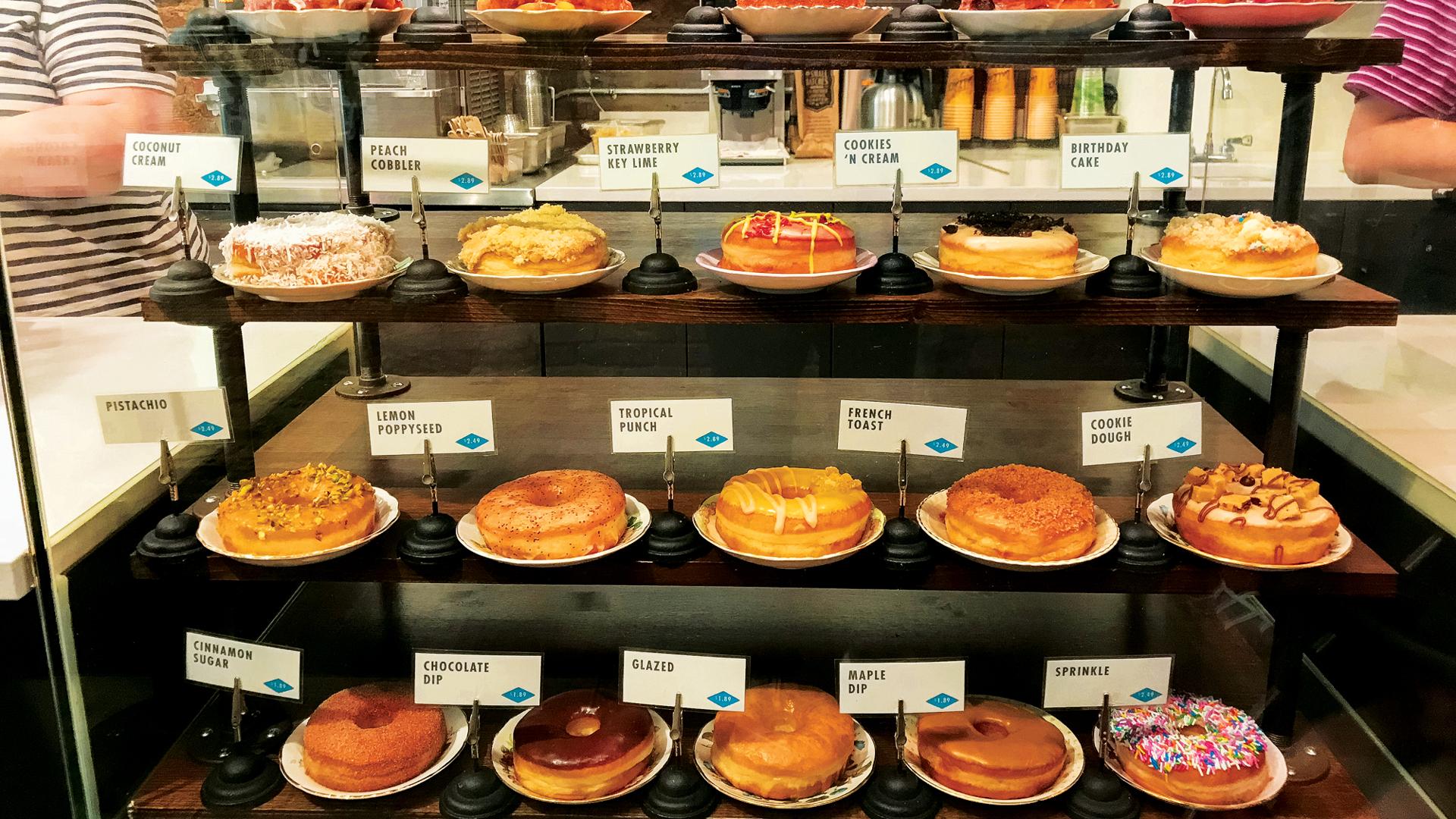 Lines are a regular sight at this new wave, vegan bakery on St. Paul. Classics like maple dip join more elaborately dressed doughnuts like mango passionfruit and strawberry-key-lime on the 24-option menu.
beechwooddoughnuts.com