You don't have to hop on a plane to live La Dolce Vita this summer (translation: the sweet life). Disaronno Velvet believes that it's all about indulging in the moment and giving ourselves permission to kick back and relax — wherever you are — this season.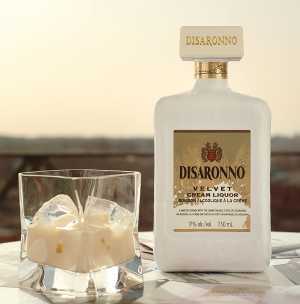 The creamy liqueur is an unmistakably smooth sipper that's just begging to be enjoyed over ice on balconies, patios and at dinner parties all summer long. Disaronno Velvet has the same DNA as Disaronno Orginale, with those classic, bittersweet almond flavours (though the drink contains no almond or nuts). Now, the iconic Italian drink is available as a light cream liqueur (17 per cent ABV) with intense aromas and a silky smooth finish.
Unlike other cream liqueurs, Disaronno Velvet is fresh and pairs well with others, making it a great option when you need a refreshing cocktail to cool you down.
The Velvet Batida is a lighter spin on the classic piña colada and every bit as much of a crowd pleaser. Simple to make, easy on the eye and totally delicious. Cheers to the drink of the summer.
To learn more, head to disaronno.com