Like a beautiful painting, exceptional food and drink give us pause. The first taste of something that's been meticulously crafted, a flavour that's fine-tuned to perfection, makes us forget every unopened work email pinging into our inbox. Savouring a golden glass of Reifel Rye, a top-award-winning high rye whisky, practically pauses time.
Reifel Rye launched in Canada in 2022 and took home many gold medals, including the coveted title of Best New Whisky of the Year at the 2023 Canadian Whisky Awards. It's an excellent choice to 'wow' your dinner party guests, gift a whisky aficionado or crack open during the holidays.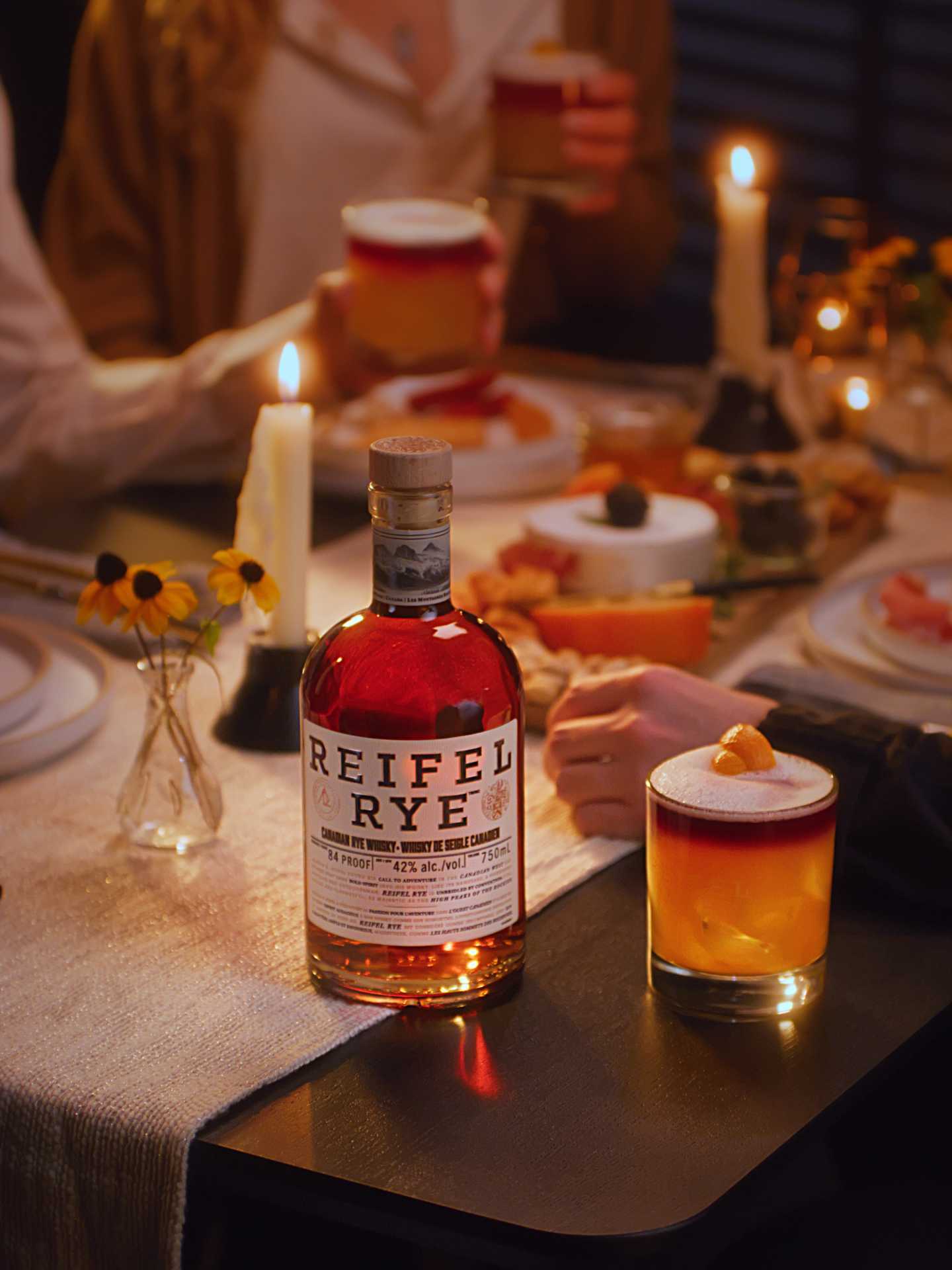 In a dram, you'll be delighted to discover Reifel Rye's indulgent oaked flavour, signature spice, and rich notes of crème brûlée, chocolate, toffee, banana bread and poached pear. Boasting a deliciously complex tasting experience, this "Feast of a Whisky™" might just snag the spotlight from your main course. It's 100 per cent pot-distilled, aged in new charred white oak and ex-bourbon barrels, and made with more than 90 per cent Canadian Prairie rye. Each sip of Reifel Rye is a treat; enjoy it neat, on the rocks, or in a delectable cocktail.
This is an unconventional whisky, with an unexpected depth that you'll just have to taste to believe. Reifel Rye's history is also a testament to its quality. It bears the legendary name of Distilling Pioneer George H. Reifel, who laid the foundations of the iconic Alberta Distillers Ltd. more than 77 years ago.
Today, Reifel Rye continues to be meticulously crafted to meet and exceed the standards for which George was widely known. That includes the use of local ingredients, the curation of extraordinary flavour and a relentless spirit of adventure.
However you decide to enjoy Reifel Rye, it's guaranteed to stop you in your tracks. Savour it like you would an artist's magnum opus — and you'll be rewarded tenfold.
To learn more about Reifel Rye, follow @reifelrye on Instagram.