You'd be hard pushed to find a more Canadian dish than poutine, a dish composed of fries, cheese curds and gravy which originated in Quebec. While this holy trinity might seem like a simple equation, there are countless ways to enjoy the ooey-gooey comfort food classic – and plenty of Toronto's poutine purveyors have been mixing things up in the quest to create the perfect pile. 
Whether your fries are stacked with bacon, sour cream and green onion, decorated with chunks of lobster or laden with coq au vin, there's nothing straightforward about this snack.  
Since winter isn't done with us yet, let our national dish of fries, cheese curds and gravy provide solace. From classic Quebecois poutine to signature jerk chicken varieties, there are enough complex carbs for everyone.
Poutini's
1112 Queen St W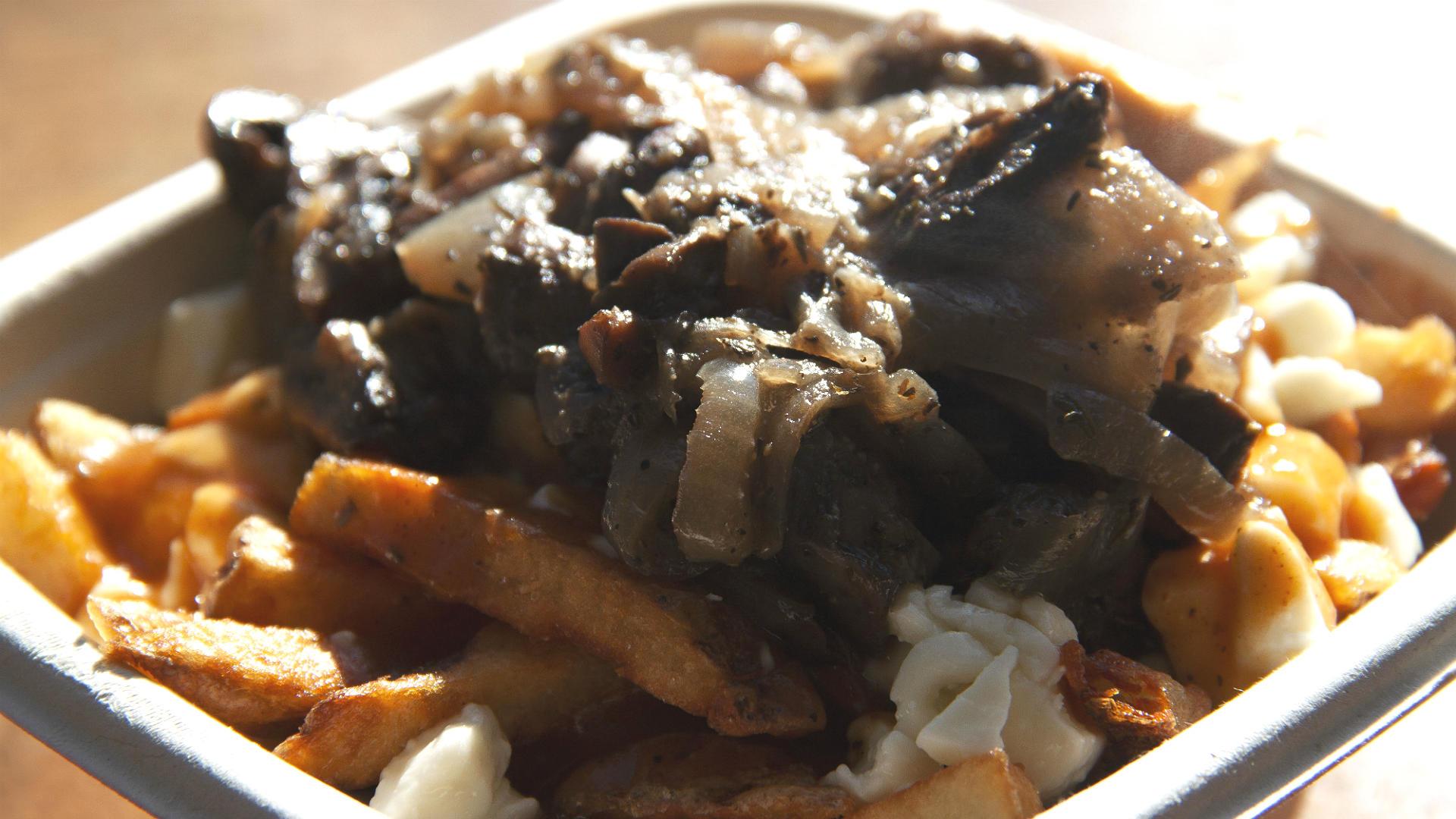 This poutine purveyor offers several iterations of the Canadian classic. The traditional poutine is always the base with add-ons like bacon, sour cream, pulled pork or smoked meat. Order Poutini's layered poutine – it has extra curds in the middle so you don't have to worry about running out of cheese halfway through. For maximum squeakiness, Poutini's cheese curds are delivered fresh from Maple Dale Farms every other day. Both vegan gravy and cheese are available for a plant-based poutine experience.
Moo Frites
178 Baldwin St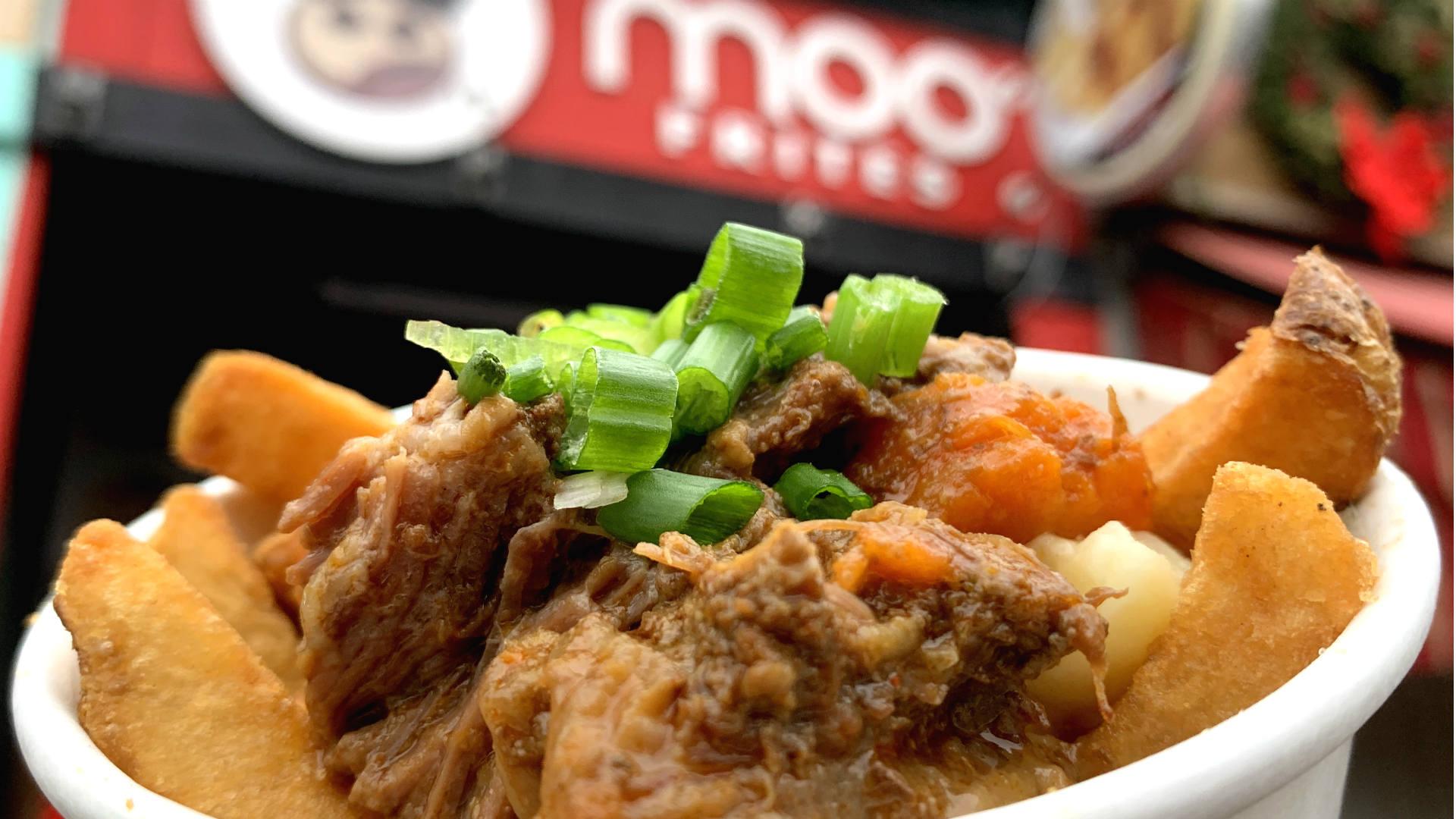 Billed as having some of the best fries in the city, this Kensington Market spot makes their Belgian-style thick-cut frites and their dipping sauces in-house. The classic poutine features their crispy-on-the-outside-fluffy-on-the-inside fries slathered in beef-fat gravy. If you're in the mood for something out of the ordinary, try the Malaysian curry beef brisket poutine or one of their loaded fry options –including kimchi frites and Japo frites piled high with seaweed, sesame, Japanese mayo and wasabi mayo.
Bymark
66 Wellington St W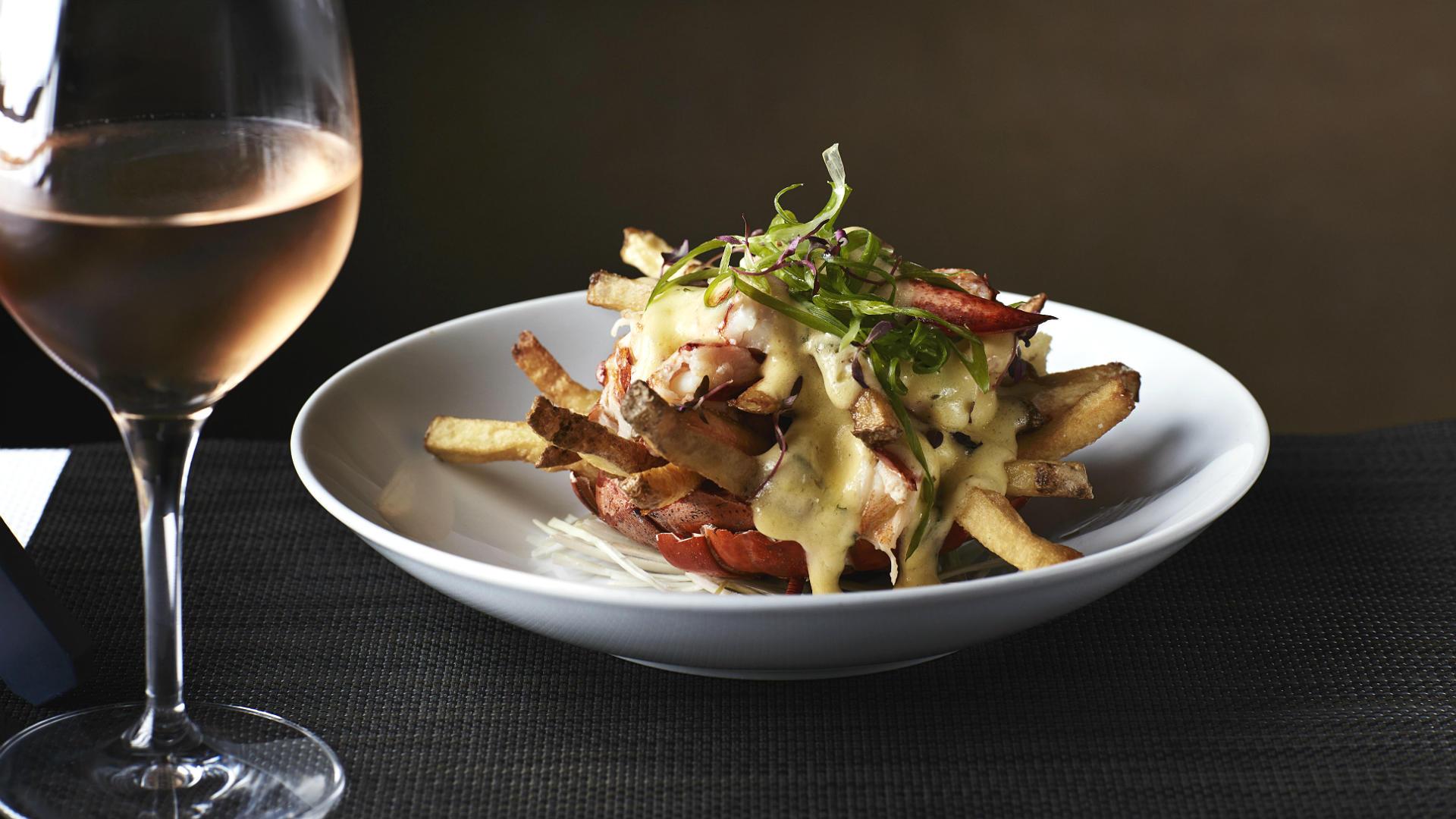 One of the Mcewan Group restaurants, Bymark offers a luxurious and contemporary take on classics and comfort foods. Their butter-braised lobster poutine sees crisp golden frites topped with juicy lobster chunks and slathered in béarnaise sauce. Being slightly underground makes this dining spot in the financial district extra cozy during the winter months, while the large patio is enjoyable in warmer weather.
Chris Jerk
2570 Birchmount Rd, Scarborough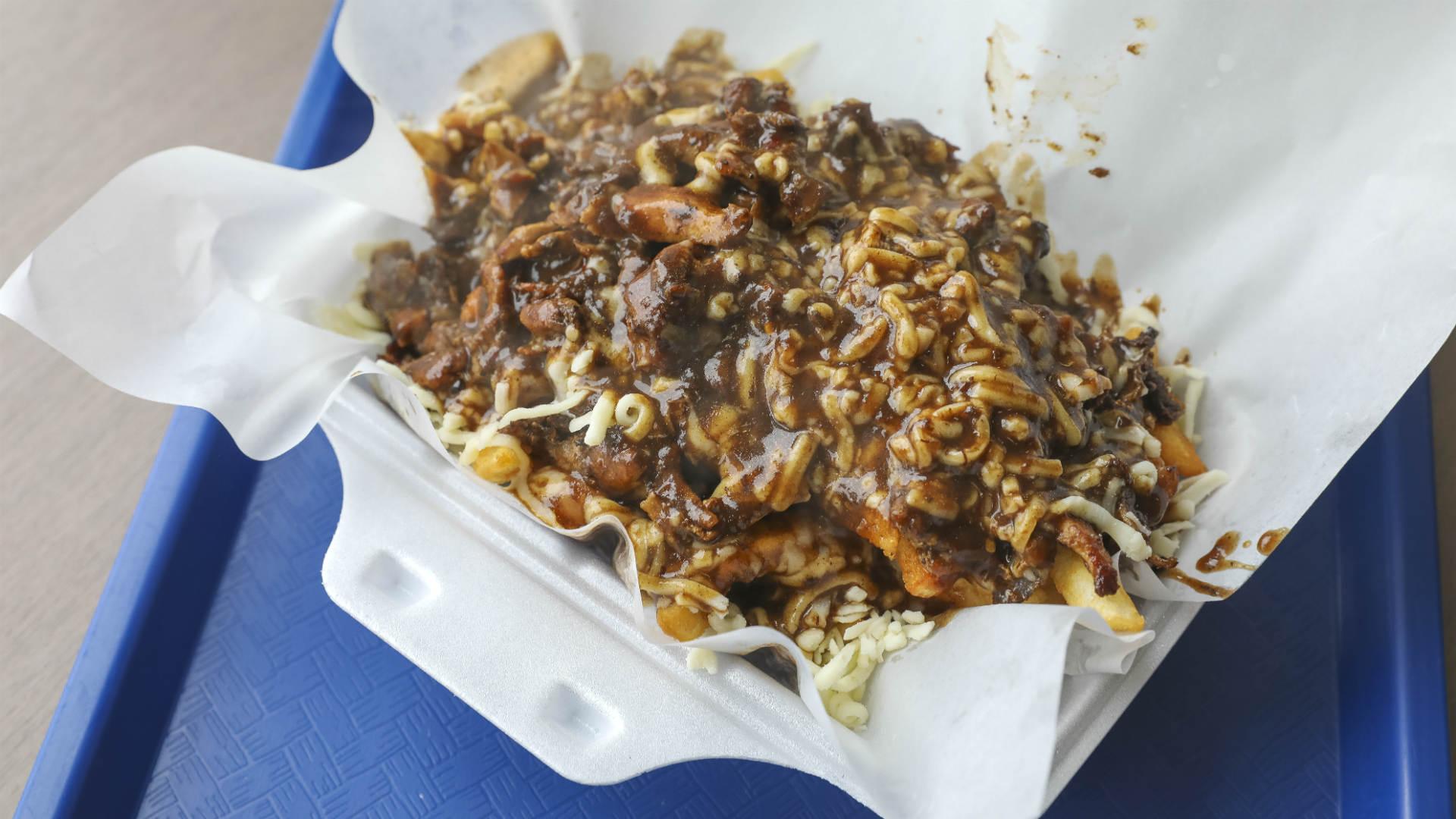 Caribbean bistro, Chris Jerk puts a West Indian twist on this Canadian favourite. Their poutine is covered in shredded cheese, coated with house-made gravy and topped with their signature jerk chicken shawarma – thin slices of Jamaican jerk chicken carved off of a vertical rotisserie in the shawarma style.
Leslieville Pumps
929 Queen St E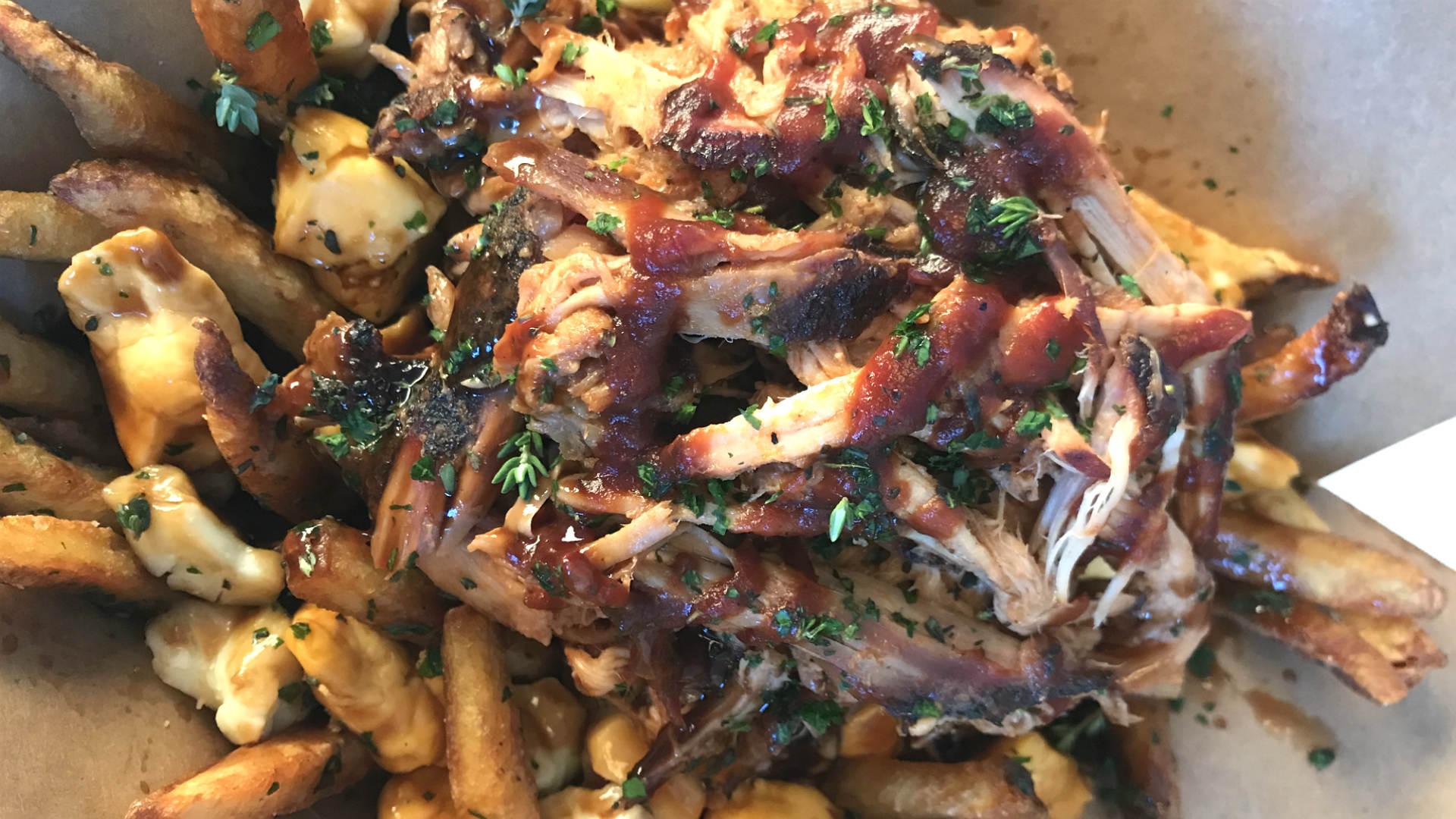 Specializing in southern style barbecue, this general store-cum-restaurant serves up a menu of smokehouse classics in the east end. Each poutine is doused in dark gravy made with jus from their smoker and topped with white mozzarella and orange cheddar cheese curds. Order the loaded poutine covered with low smoked pulled pork.
Cluny Bistro
35 Tank House Lane
This truly decadent display from the Distillery District's French bistro is as delicious as it is beautiful. Cluny's coq au vin poutine layers organic wine-braised chicken, sautéed mushroom and bacon, and St-Albert cheese curds over fries for a posh pile that's big enough to share between two.