Complex aromas, layered flavour profiles and spicy top notes aren't the only things to go into your favourite rums, gins and vodkas. Today, there's more to your spirits than a simple pour can reveal — and it all starts with the stories of the people who created them. Inspired by tradition yet compelled to write a new story, many of today's top-shelf spirits are imagined, distilled, blended and marketed by women making strides in a traditionally male-dominated field.
We spoke with three women at the forefront of the spirits industry to learn more about their exceptional stories, how they're shaping the future and what goes into some of the world's best sips. Co-owner and partner of Kinsip House of Fine Spirits, Maria Hristova is harnessing the bounty of Prince Edward County — from local sumac to corn, lavender and more — in each grain-to-glass offering. With every bottle of Zirkova Vodka, brought to life with water so pure Tsar Nicholas II was a fan, Katherine Vellinga is enlightening us about the origins of this classic alcohol. Joy Spence, the world's first female master blender, exemplifies the perfect synergy of art and science in world-class blending at Appleton Estates Rum.
Leaders in their chosen field, these women are promoting diversity and inclusivity with every move they make. Read on and your basket is sure to look different on your next LCBO visit.
Maria Hristova
Partner and Co-Owner, Kinsip House of Fine Spirits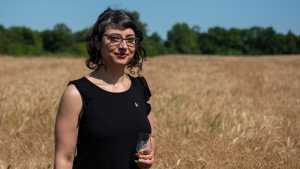 Tell me about your background and how you started Kinsip.
"My family has been distilling for generations in Bulgaria. They grow apricots that they turn into an eau de vie in a traditional European style. I'm an engineer by trade, so I did that for a while. Then the opportunity presented itself to take over what was only the second craft distillery to open in Ontario. I purchased it with my husband and his sister. So, it's a family business very similar to the one I grew up in, but here in Prince Edward County."

What makes Kinsip unique?
"In the spirits world there's this notion of grain-to-glass, which is the farm-to-table equivalent. We take that a step further, and I refer to it as seed-to-glass, because on our 80-acre farm here in Prince Edward County we grow a lot of the grain we use.
We have three gins right now in our lineup. Their baseline is very connected to our farm because they're all corn-based and the corn is grown here, but they're all such different expressions of what we can do. Even if we start from this very common ground, they can end up having really different personalities and really different flavour profiles.
Our Juniper's Wit Old Tom Gin uses indigenous sumac, which if you've ever been to P.E.C., it grows in these gigantic bushes on the side of the road everywhere. I had long toyed with the idea of how we create a spirit that exemplifies this very visual reminder of P.E.C. So, we were finally able to arrive at a sumac gin, which is pink in colour, made old-Tom-style, which is slightly sweetened. It has been wildly popular this summer.
We also run a team that is extremely diverse for the spirits world. We have women at every step of our process. We have board members who are women, we have heads of departments who are women, we have distillers who are women, which is very rare. That sort of diverse, inclusive environment has been very important and is very much part of who we are and what we stand for."
How are you working toward making the spirits world more open and diverse?
"The spirits world can be unforgiving to women. As we see more and more craft distilleries appear and people start investing more in the craft spirits world, we do see a wider diversity. We see more women who are in positions like mine but there are underrepresented communities, for sure.
For me, this has been a very important part of what I do. I create a community around people who may not necessarily have identified with the spirits world — because it is a very rewarding career. There is this unique opportunity to create products for future generations and to be in a position where you know that what you create today is hopefully going to be consumed in a better or more welcoming world in the future."
Katherine Vellinga
CEO and Co-Founder, Zirkova Vodka
Tell me about Zirkova Vodka.
"There's no other vodka like Zirkova Vodka on the market, period. We're very much about authentic origin. Vodka is very much like wine — it has terroir. The terroir is water. In the old days, they would look for the perfect source of water. It's a particular minerality, it's live, it's artesian, it comes out of the ground. This water source was discovered in the 1900s. And it's incredible. And that's where we found the distillery that we produce Zirkova at.
My husband and I co-founded Zirkova together. It's a reflection of our journey. It's a reflection of two engineers that travelled to Ukraine, that gave up corporate Canada and wanted to create something special."
How do you think your background has informed the way you've approached your role with Zirkova?
"I don't think a lot of people know that when they look at a bottle of Zirkova Vodka that this is a Canadian story. This isn't some Ukrainian brand that has come into this market. This is an audacious, bold, bad-ass move by a Canadian that could only be done by a Canadian. The Ukrainians didn't do it and the rest of the large corporate vodkas didn't do it. It took a Ukrainian-Canadian to do it."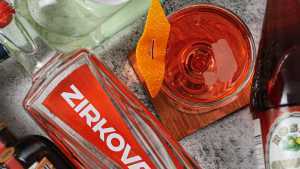 How do you entice non-vodka drinkers to try the product?
"For me, it's so much about connecting with the person wherever they're at. This is why I love consumer tastings. I was so fascinated with, 'What do you love? What brings you joy?' For me, everyone's got to be at the table. So if someone loves beer or wine or rum or they're sober or they don't drink, they're all welcome. To me, that vibe of what we stand for is bigger than vodka. Inclusivity is very important for us. Everyone's at the table, everyone's included."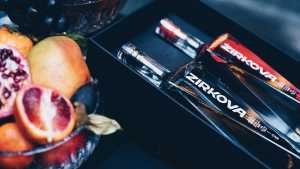 What future changes do you hope to see in the industry?
"I'd love to see more diversity, for sure. If we only look at gender, there are very few women CEOs. If I look at my team, we're very unique in the industry.
In the same way that we've been educated about beer, wine, tequila and rum, I'd like to see that happening for vodka. I feel in many respects, as much as I'm CEO of Zirkova Vodka and it's my product, I have a responsibility to advocate and give a voice to what I've discovered about vodka. Not appropriating it or translating it. I feel a responsibility larger than my company to give a voice to what I've found. How many people have gone to the origins and birthplace of vodka-making themselves? So, part of it for me is unearthing and bringing forth real, authentic, classical methods and creating something for consumers to try and experience a superior product."
Joy Spence
Master blender, Appleton Estates Rum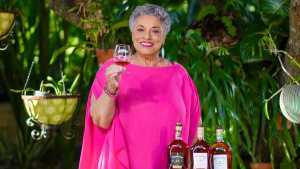 Can you tell me how you went from chief chemist to master blender?
"When I joined the company in 1981, as the chief chemist, that's when I met the previous master blender and that's when my whole world changed. Because the chief chemist works very closely with the master blender. I discovered the fact that I could use my sensory skills and apply my chemistry knowledge in this whole different area. He recognized that I had excellent sensory skills. He said 'I'm going to take you under my wings because you have great creativity, you have an excellent knowledge of the chemistry, of the process, and your sensory skills are excellent.' He tutored me for 16 years and when he retired, I was appointed as the master blender."
During your time as master blender, which products that you helped create were the most special to you and why?
"I think the limited-edition Appleton Estate Joy Anniversary Blend, for many reasons. One, I was asked to create a blend to celebrate. At that particular time, I had spent 20 years as master blender and 35 years in the industry. I was very involved in the entire process from the bottle to the canister. And the fact that they actually named the rum in my honour was really just so rewarding. I was able to actually use my favourite pot-still rum to create this particular blend, that I was hiding away, waiting for that moment for somebody to say, 'go ahead and create your own special blend.'"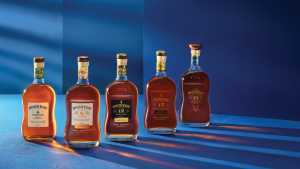 How has the industry changed, in particular for women, since you first started?
"It was really a male-dominated industry when I first became the master blender. That has changed over a period of time and women are now being given the opportunity to become master blenders. Women in the industry are experiencing less resistance to being part of that process and they're now allowed to actually just express their passion and be good in their particular craft.
Interestingly, when I joined the company I never drank rum. In those days it was unheard of for women to be seen drinking rum in Jamaica. Because you were not being seen as a lady. Things have changed since then and now women are one of our biggest supporters and customers."
What do you think the industry will look like in five or 10 years from now?
"In general, I see the premium aged rum category really, really, really competing with whisky in another five years' time.
The sky's the limit for women in the industry. I am sure that in another five years' time you'll see many more female master blenders in the rum industry."