The Danforth is best known for Greektown and Taste of the Danforth, Canada's largest street festival which celebrates the cuisine along this strip of Toronto. However, the Greenwood area of the Danforth has been slowly, but surely, creating some buzz with its collection of eclectic bars and restaurants.  
From Rendezvous Ethiopian and Eritrean Restaurant, serving colourful meat combos and injera, to Mom's Basement, a time capsule of a bar that's giving serious Wayne's World vibes, you won't have a shortage of dining options to choose from. Plus, a few new restaurants have given this neighbourhood even trendier vibes, like Taverne Tamblyn, a French-style bistro from the chef behind Olliffe Butcher Shop in Summerhill. 
Back in 2021, the folks at The Wren opened a sister spot next door to their gastropub. After The Wood Owl's stunning Instagram posts began to work themselves into the algorithm, I finally decided that it was time to check out the wine bar for myself.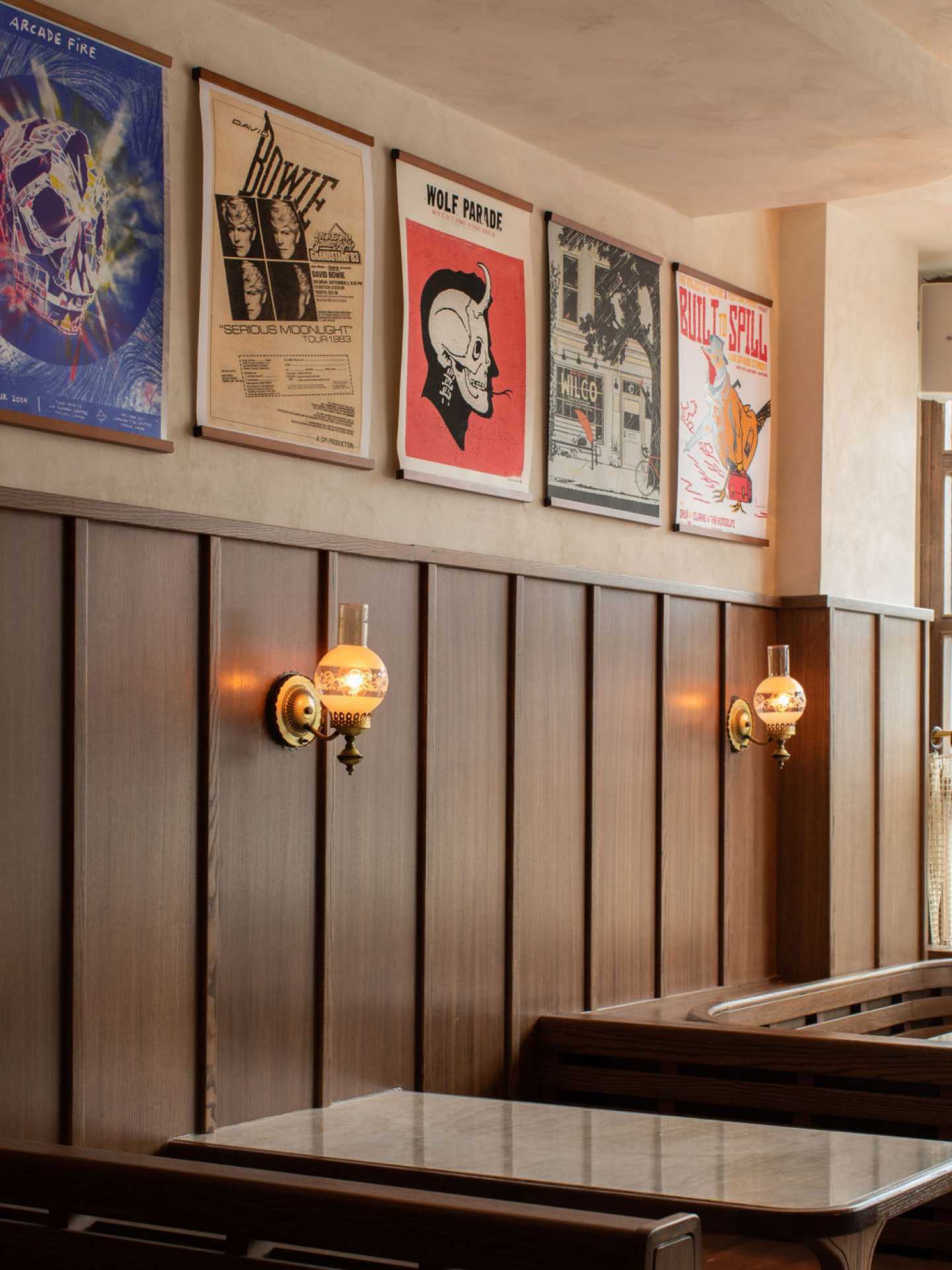 The Wood Owl: The vibes
I arrive right on time for my reservation on a Saturday night. We're told our table isn't ready just yet. In a sliding doors version of this story, my mounting hangriness threatens to cloud my first impressions of this charming wine bar. Luckily, they're pros at The Wood Owl — my partner and I are handed a glass of something bubbly and delicious (on the house) and suddenly we don't care how long it takes until we're seated. The vibes, as the kids say, are immaculate. 
Having a few spare minutes gives us a chance to look around and soak in the atmosphere inside this cozy, saloon-esque sister spot to The Wren next door. Above the wood panelling, vintage concert posters decorate the space, with plenty of local legends like Broken Social Scene and Godspeed You! Black Emperor represented. Empty wine bottles, from old-world to funky pet nat, also furnish the shelves, reassuring me that this is an actual wine bar, not just a restaurant with a couple of wines by the glass.
The Wood Owl: The food
Chef Tabitha Cranney is constantly flipping the menu, so Instagram is the best source of inspiration (and food envy) if you want to stay up to speed. Highlights of our meal included a crudo made with Digby scallops and all manner of zesty and delicious accompaniments like pink-hued cara cara oranges and passionfruit; plus Korean-inspired short ribs.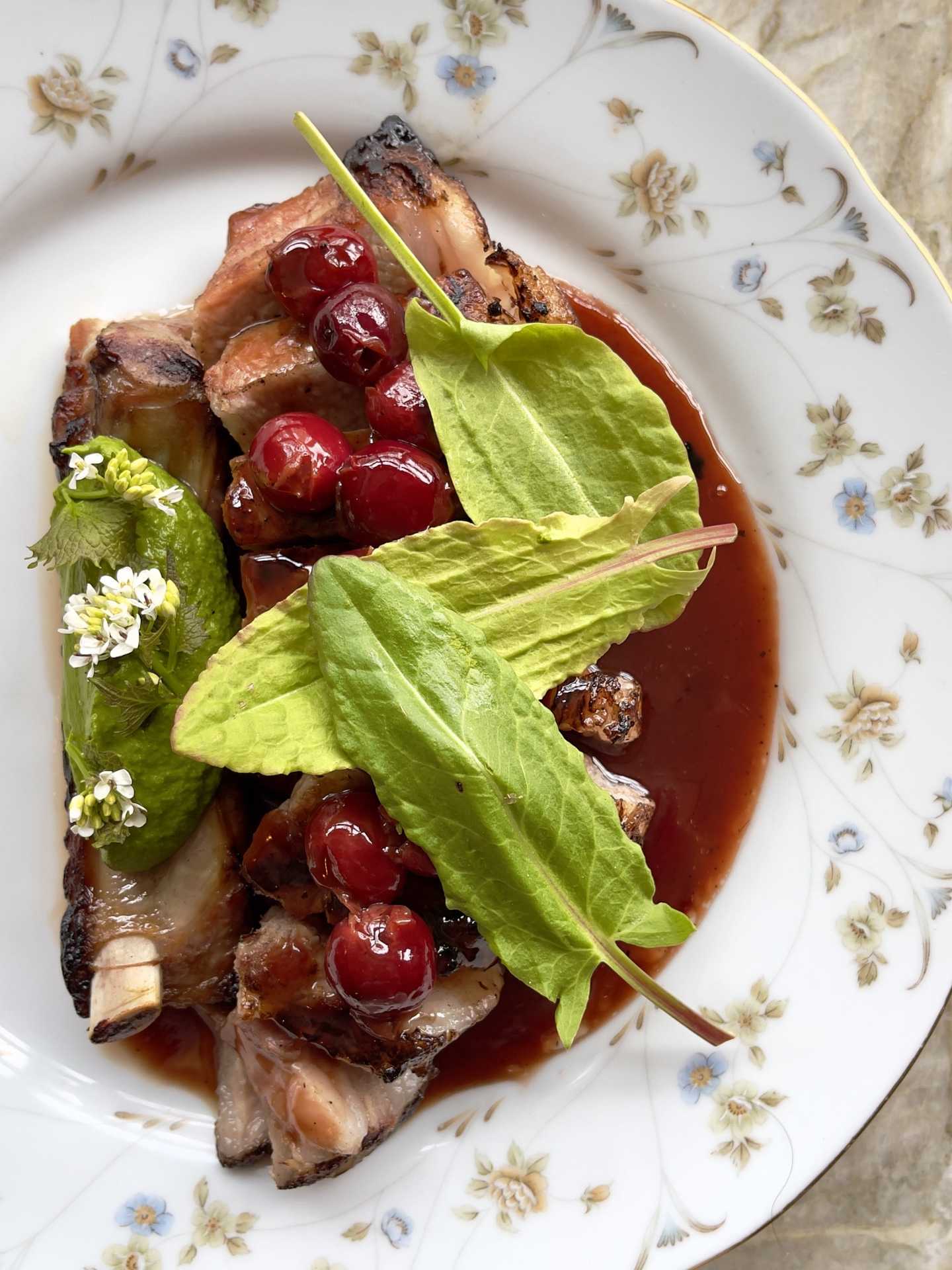 They say you don't make friends with salads, but The Wood Owl's leafy green specials were some of the tastiest dishes we had all evening. The Mexican adobo carrot dish, with cashews, avocado green goddess dressing and chayote salad, belongs on the front cover of a cookbook. Fortunately, it's every bit as delicious as it is photogenic.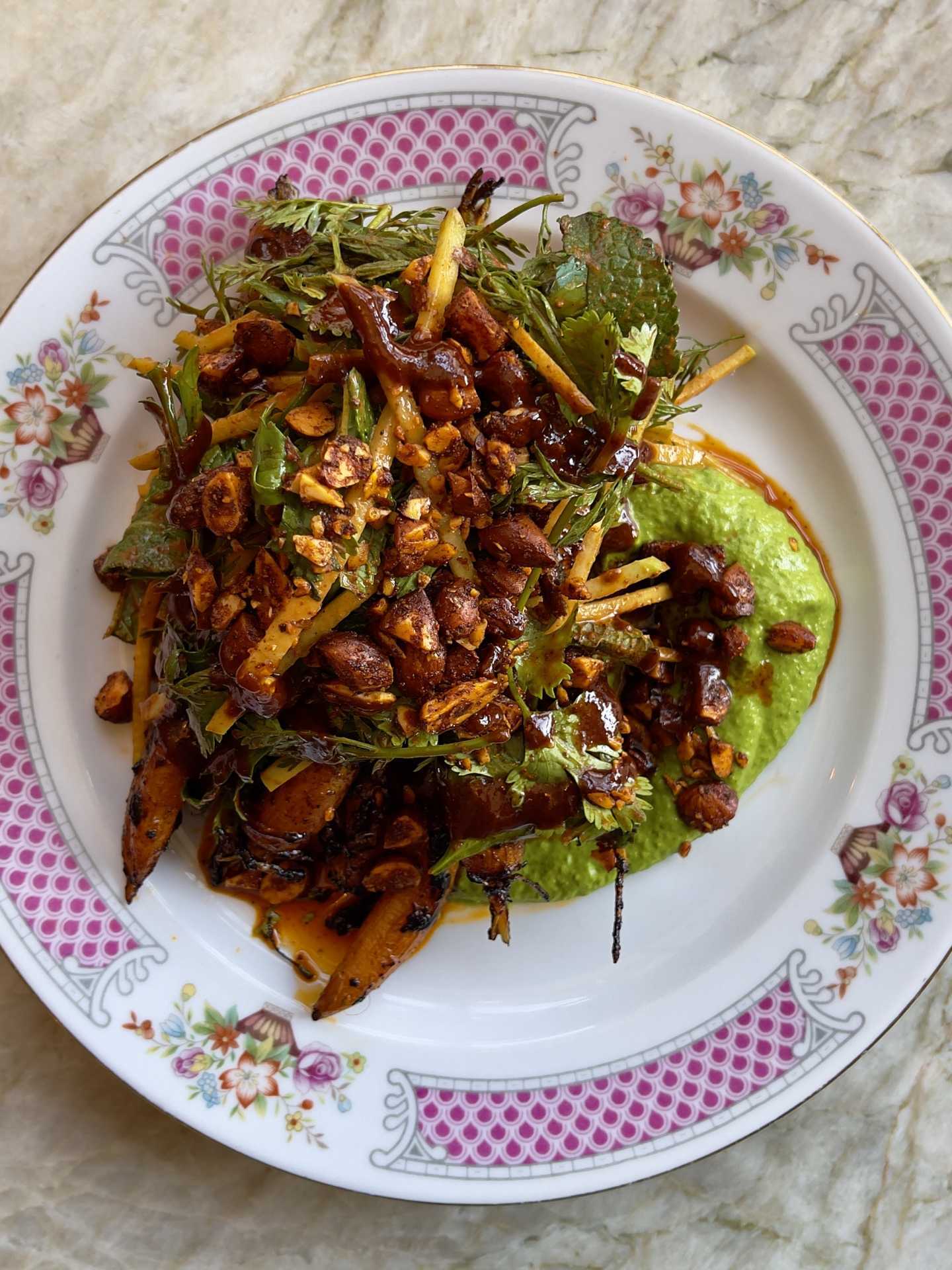 The Wood Owl's fresh pasta is another showstopper, while their hanger steak and frites have the power to stop you mid-scroll on Instagram to check if they have a reservation tonight (you can book a table over on Touch Bistro).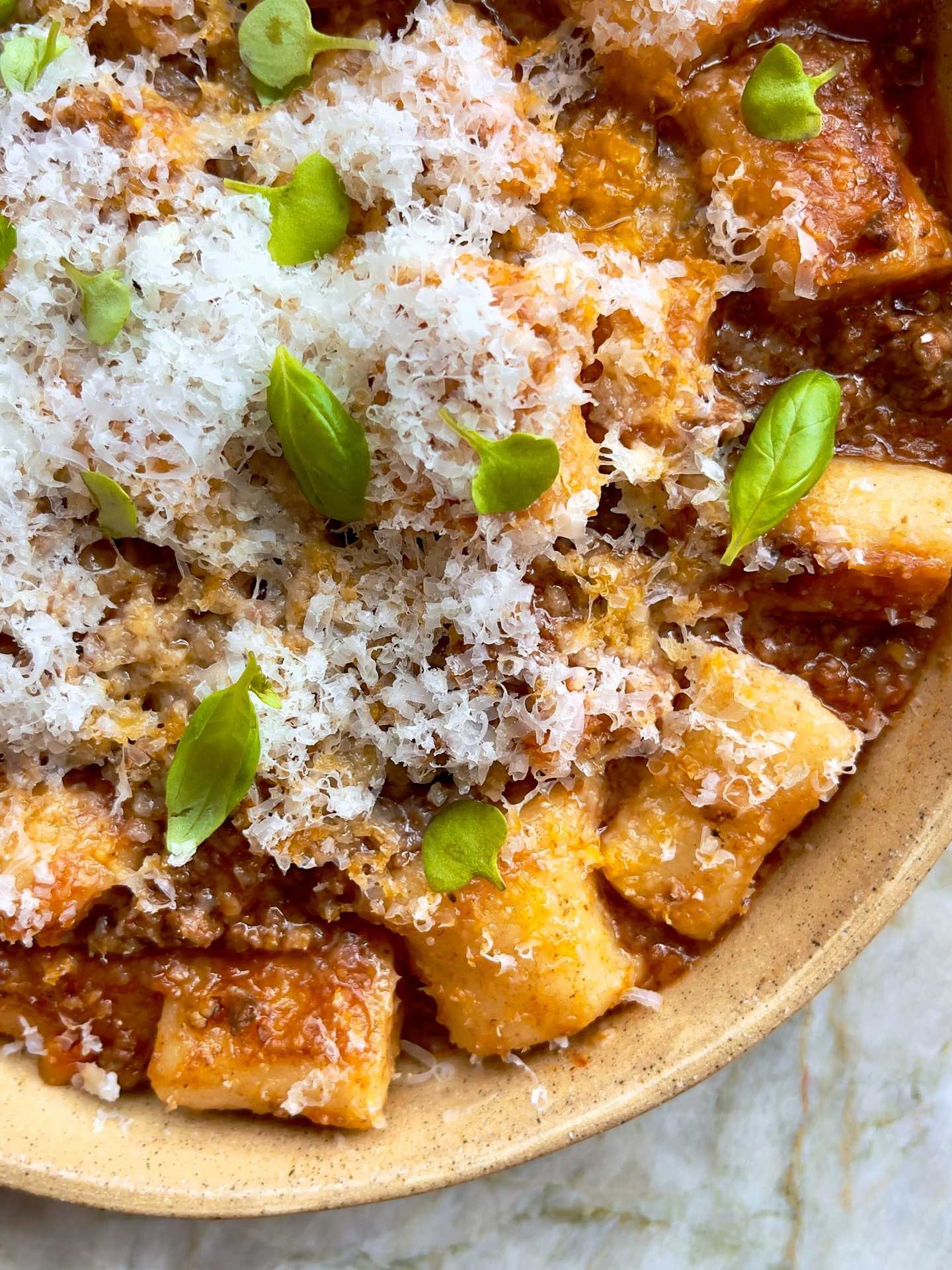 The Wood Owl: The wine
Staff are only too happy to give you in-depth wine recommendations and explanations, making it very easy to navigate a pretty stacked wine cabinet.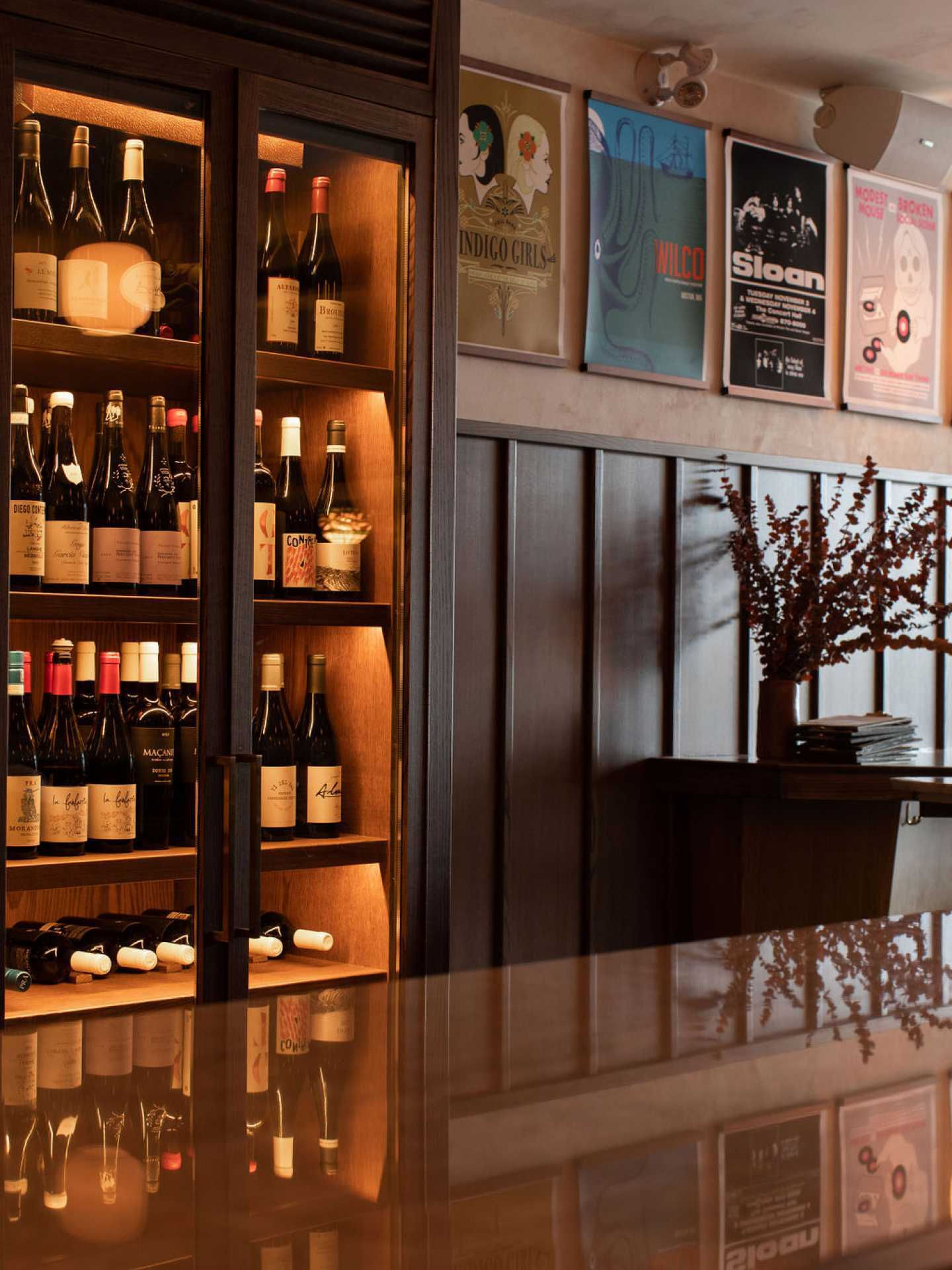 Bonnie Lundmark's curated selection is a mix of European wine from less popular regions at a great price point, and easy-going, skin-contact beauties — meaning your wine snob pal will be just as happy as the friend who just loves a jazzy label. 
Dinner and drinks for two: about $125, before tax and tip