Now that we've collectively failed our healthy-eating resolutions, it's time to attack the bitterly cold months of Canadian winter in the only way we know how: hibernation mode. It's time to cozy up, carb up and nix all plans that involve setting foot outside, unless we absolutely have to (Dramatic? Us?).
There's never been a better time to conquer the kitchen and there are tons of great classes around the city. Whether you're looking to make macarons, roll sushi or learn how to butcher beef, there's a class for every interest and level of expertise.
Hooked
Multiple Locations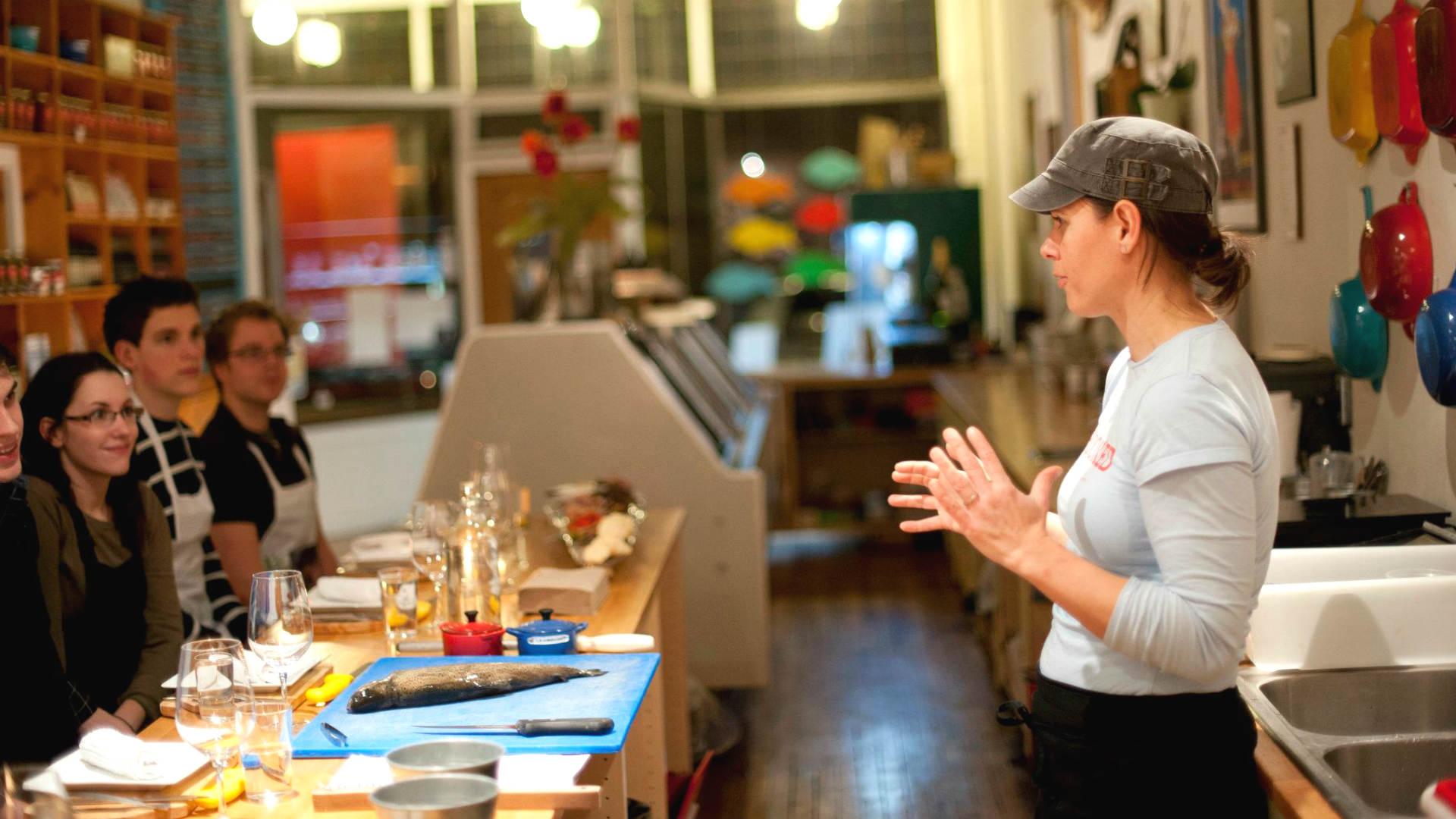 Dubbed as the "Knowledgeable Fish Store," this sustainable spot aims to put customers in the know when it comes to buying seafood. While Hooked now has various stores across Toronto, it's their Leslieville flagship where most of the cooking classes happen. Choose from Fishmongering 101, where students are shown how to filet fish, pan fry and make an accompanying sauce, or dim sum workshops and Lebanese style fish cooking. All equipment is provided, plus recipes, snacks and dinner are included in the price of admission.
hookedinc.ca
Sushi Making for the Soul
201 Weston Rd Unit G1
Chef Sang Kim has been guiding students through the fundamentals of sushi-making since 2008. Classes begin with a primer in sushi etiquette to help participants better understand the history behind the classic Japanese dish before trying their hands at preparing it. Basic sessions cover several types of sushi roll, while more advanced lessons dive into nigiri- and sashimi-making.
sushimakingforthesoul.com
Dish Cooking Studio
587 College St.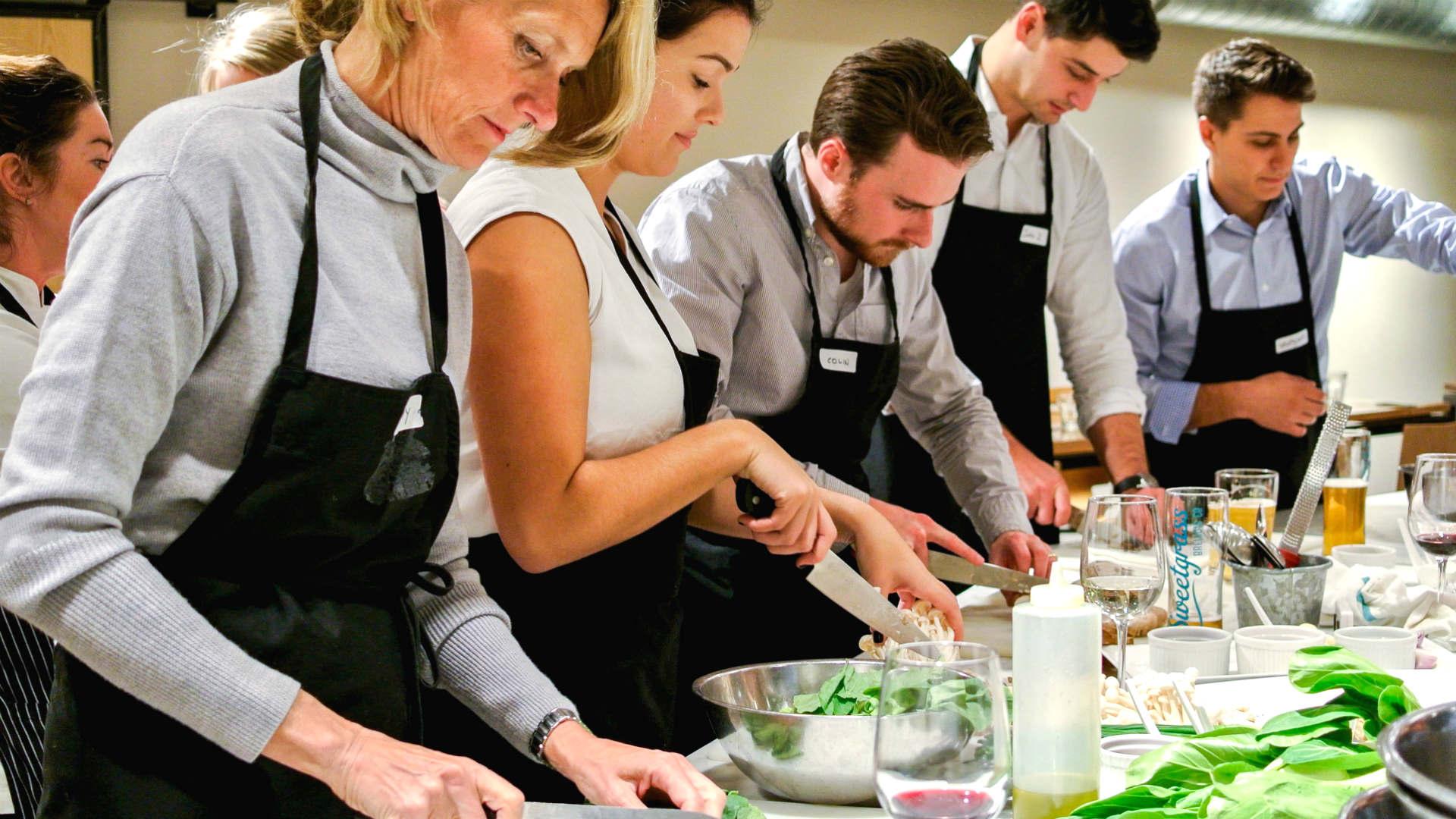 Three formats of classes allow you to try your hand at making a three-course meal, dividing into groups to create different components of a four-course meal or focus on cultivating one particular skill. Date night classes offer a romantic spin on this hands-on experience. Ramen 101, Dim Sum Brunch, Vegetarian Comfort Food and Date Night: Cooking with Craft Beer are just some of the many diverse options on Dish's calendar. Be sure to book beforehand – popular classes often sell out weeks in advance.
dishcookingstudio.com
The Depanneur
1033 College St.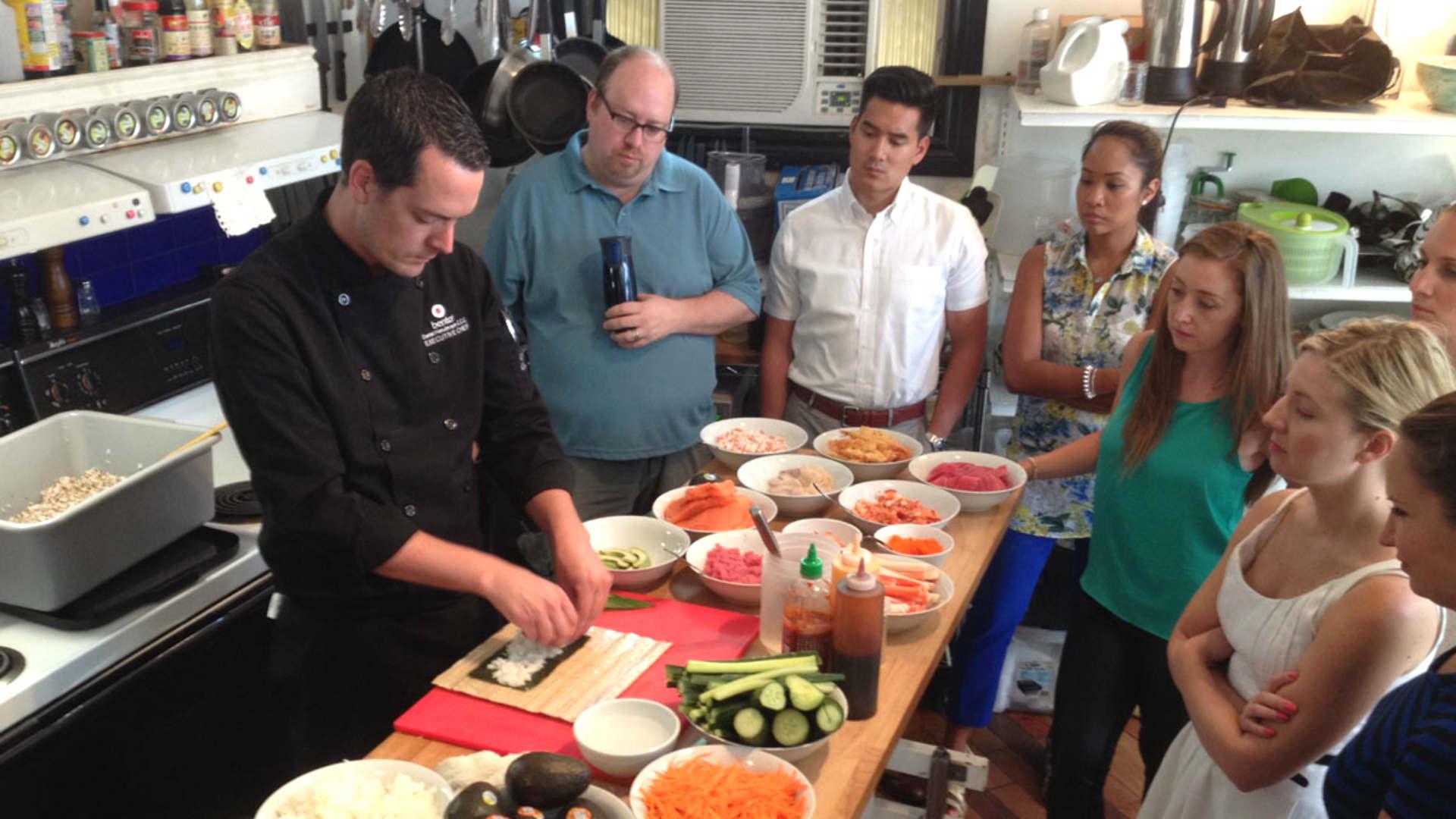 This cozy, multi-purpose hub hosts an eclectic line-up of foodie events, ranging from speakers and supper club dinners to a regular weekend brunch and cooking classes. Hosted Sunday and Monday evenings (along with occasional Tuesday sessions), classes tackle basic culinary techniques like knife skills, as well as more niche topics like perfecting homemade sauerkraut. The space also features a regular "Lunch and Learn" series, which gives participants the chance to enjoy the fruits of their newly-learned culinary skills at the end of the class.
thedepanneur.ca
The Healthy Butcher
multiple locations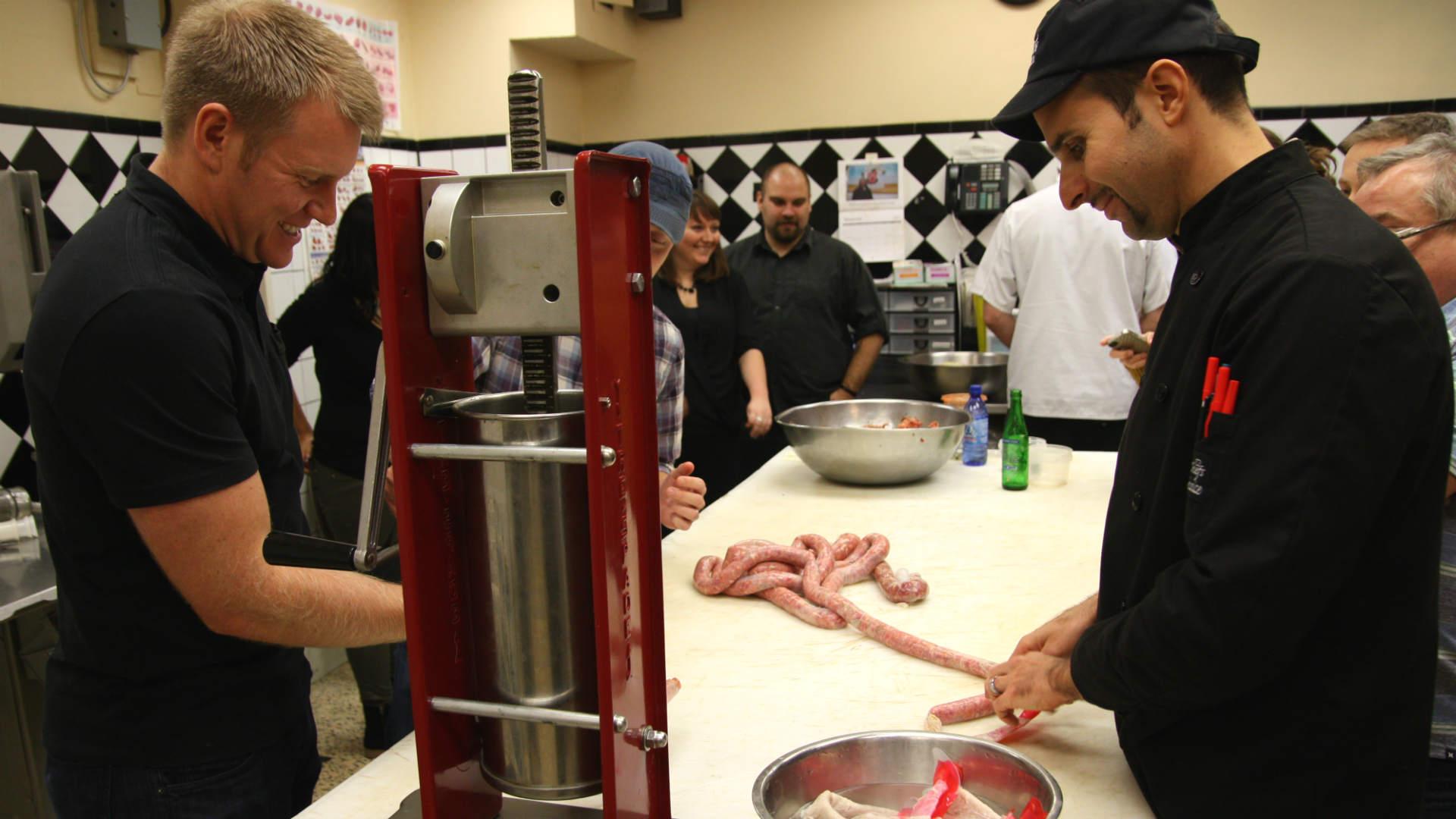 Cooking classes hosted by this successful chain of organic markets focus on what they do best: ethically-raised meat. Held at their Eglinton and Queen West locations, classes tackle topics like butchering whole beef, poultry techniques like deboning and trussing, along with the basics of preparing cured meats for charcuterie platters.
thehealthybutcher.com
Madame Gateaux
2034 Danforth Ave.

Cooking classes at this well-loved east-end kitchenware shop range from skill-focused lessons to hands-on workshops for parents and kids. Technique classes like the fundamentals of making French macarons are led by co-owner Noel Yim, former pastry chef at the Windsor Arms Hotel.
madamegateaux.ca