When it comes to seafood in Toronto, you'll often see words like hamachi, bluefin and Hokkaido repeated on restaurant menus. What you probably won't see are the words Ontario or lake, unless you find yourself at a certain Little Portugal fishmonger with big ideas. "There is a stigma around lake fish … people turn their nose up at it," says Matt Taylor, co-owner of Affinity Fish on Dundas West, where Ontario freshwater fish is the catch of the day, every day.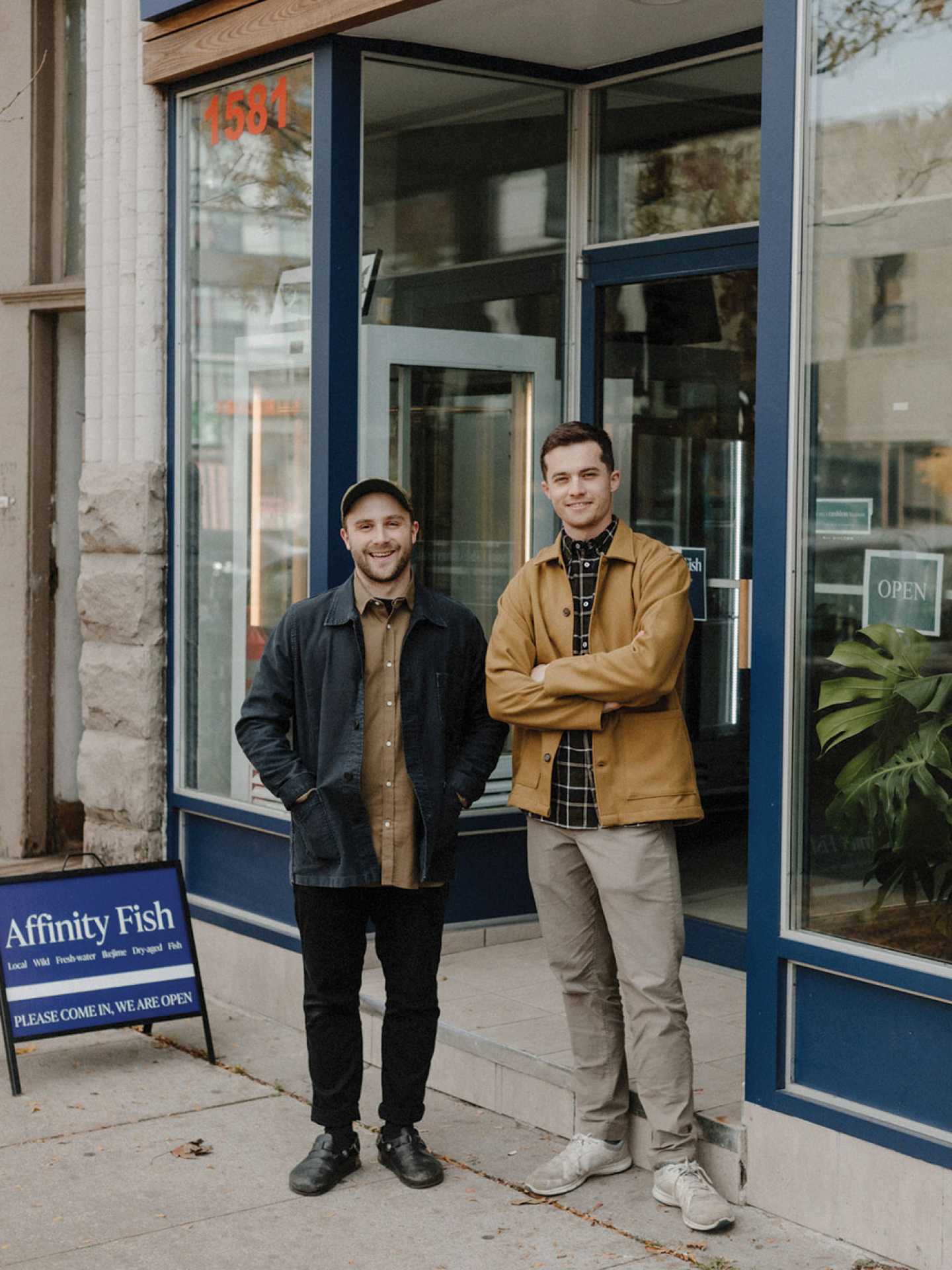 @uncleotis and @norrstudio
"I've worked in Toronto restaurants where we'd get a fish that was caught in P.E.I. or Boston, sent to Japan, then we'd buy it back here through a Japanese fish supplier," he sighs. Both Taylor and fellow co-owner Jon Klip became increasingly frustrated with the chaos that is the seafood supply chain during their time as chefs in Toronto and Kyoto.
Baffled by the disconnect between fish to fork and horrified at the irresponsible commodification of seafood, they wanted to disrupt the system, shorten the chain and change the way people think about local fish. "You go to another fish market and nobody can tell you where it was caught, what its diet was, who caught it," he says. "Those are things we're really proud of. We know who caught it and where it was caught."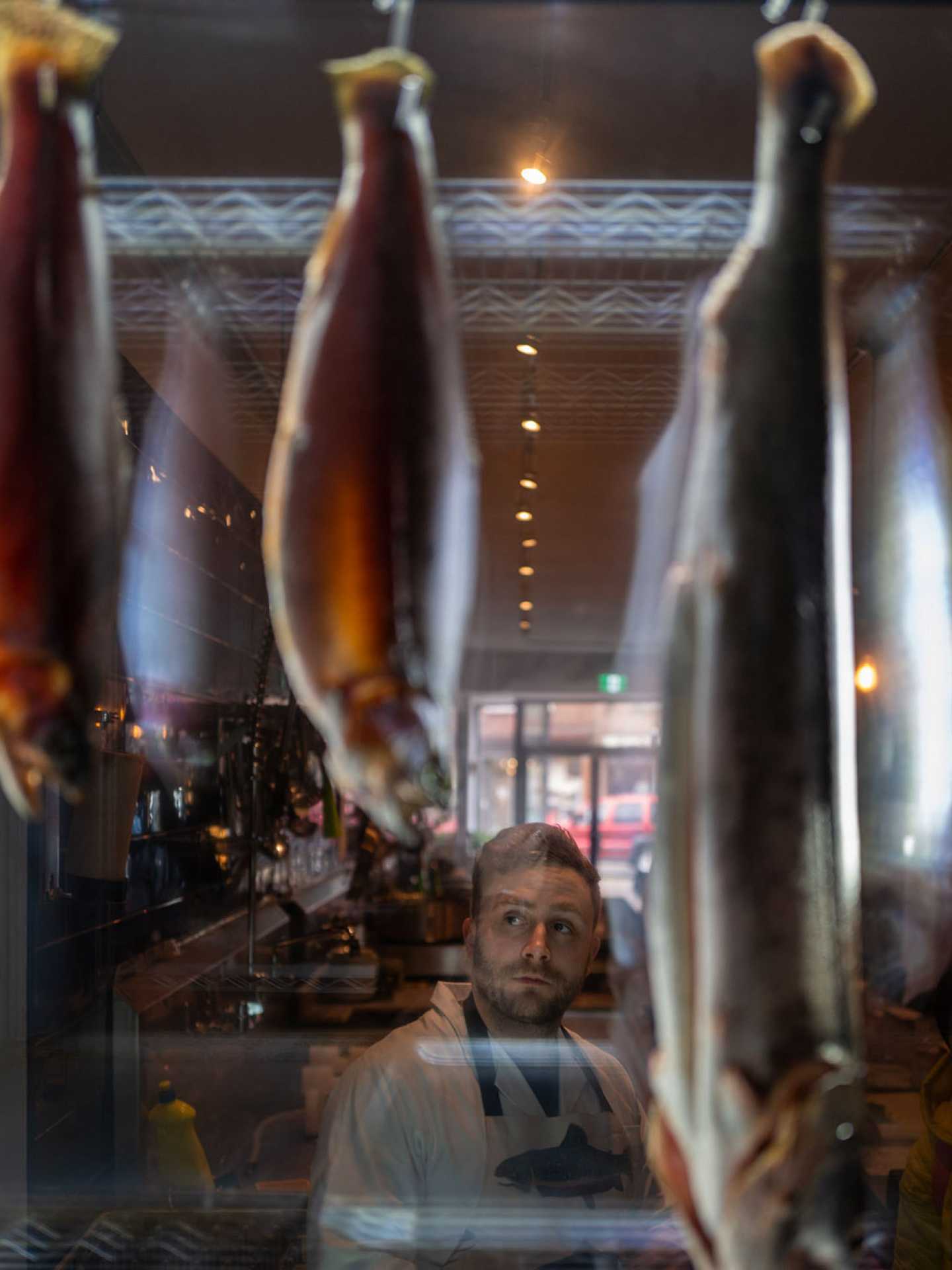 Pop into Affinity Fish's light-filled retail shop, which looks more like a shiny café than your average seafood counter, and you'll notice an absence of fish on display. Instead, they dry-age all their fresh fish for four to 14 days (depending on the species) for optimal taste. "We don't have anything on ice," explains Taylor, who inspects, cleans and hangs each fish they receive from fisherfolk like Allen Robichaud, captain of the Benjamin Charles on Lake Huron.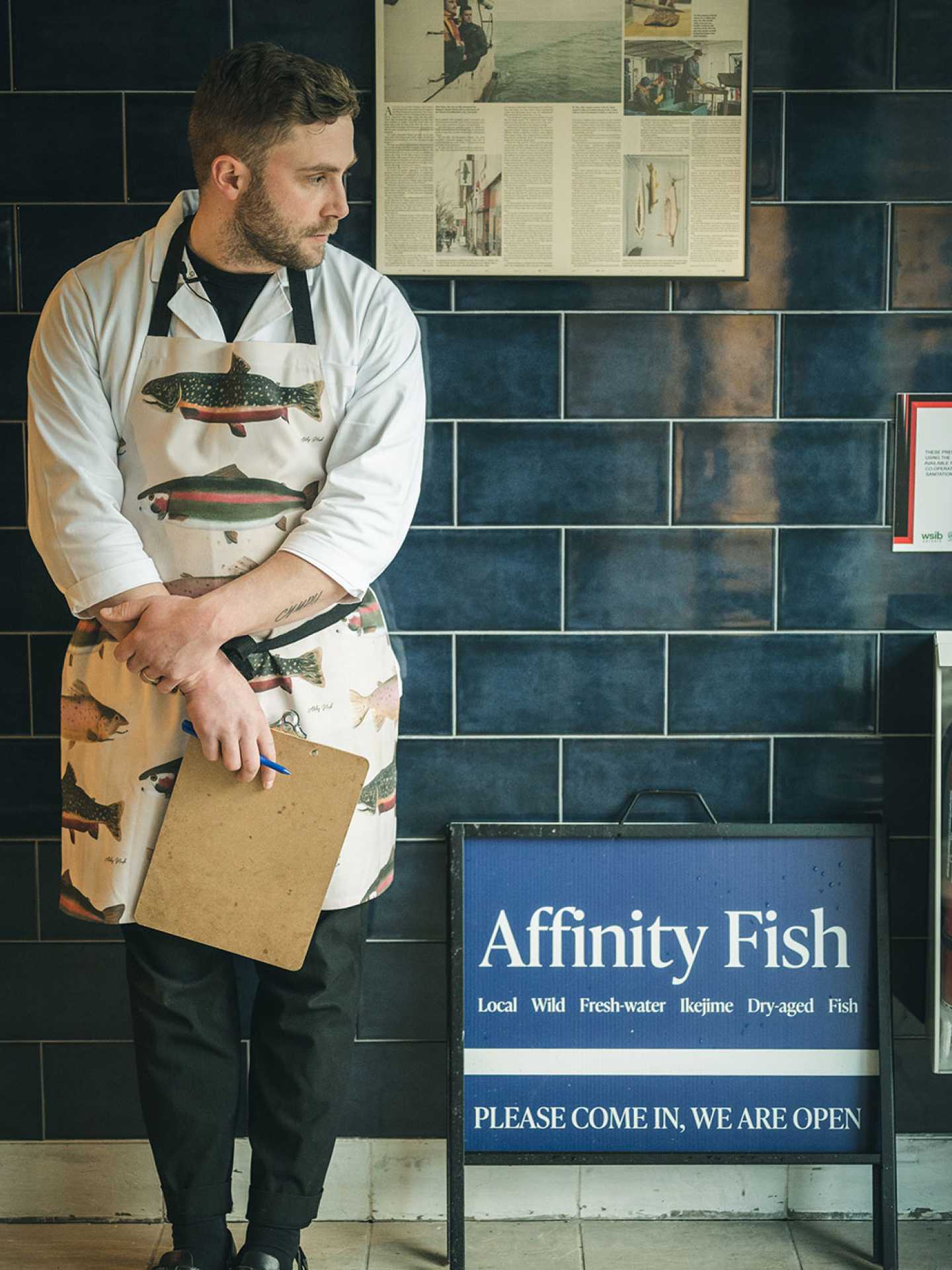 "When you buy a fish from us, the only people who have touched it are the fisherfolk, Jon and me," he explains. It's not just the consumers who benefit from this shorter supply chain. Affinity Fish pays fisherfolk five times the standard wholesale price, and the fish are killed using the Japanese method of ikejime, a technique that minimizes suffering and improves shelf life, flavour and texture. "It's about careful handling," he notes. "We treat it with the respect that it deserves." 
Affinity Fish: Pop-up dining series 

Three weekends a month, Taylor and Klip flex their chef skills with pop-up dinners that also educate guests by having them try a species like lake perch in sushi form. The menus change often to reflect the catches. "We believe that freshwater fish can taste just as good if not better than saltwater fish," declares Taylor. Psst, if you sign up for the email list on their website you can stay updated on future events.
Affinity Fish: Easy at-home meals
"Not all fish should be cooked the same way," explains Taylor, who is happy to answer any questions from guests. For a foolproof meal, pick up a frozen portion that's been prepared in a Japanese-style marinade with lots of umami flavour. "It's almost impossible to overcook because it's been cured all the way through."
Affinity Fish: Cured and smoked fish 
To mitigate waste, Affinity Fish sells lots of frozen accompaniments. They will take everything off the bone and cold-cure fish with salt and sugar into Scandinavian-style gravlax, or they'll hot-smoke whitefish over juniper wood — "It's great in chowders or on bagels," he says.
Affinity Fish, 1581 Dundas St. W., affinityfish.com