"I'll have the Playa Paraiso, please," I mumble meekly to my server, Jonaten, still unsure of my decision. Complete with whimsical illustrations, the cocktail menu at Casa Madera — a swanky restaurant inside the 1 Hotel Toronto — is packed with an all-star roster of curiosity-piquing concoctions, and cranks my indecisiveness to the max. "The Playa Paraiso? Oh, that's one of my favourites. Excellent choice," he beams. After he grins, nods and walks away, I turn to my partner and raise a skeptical eyebrow. "I bet he says that about every drink."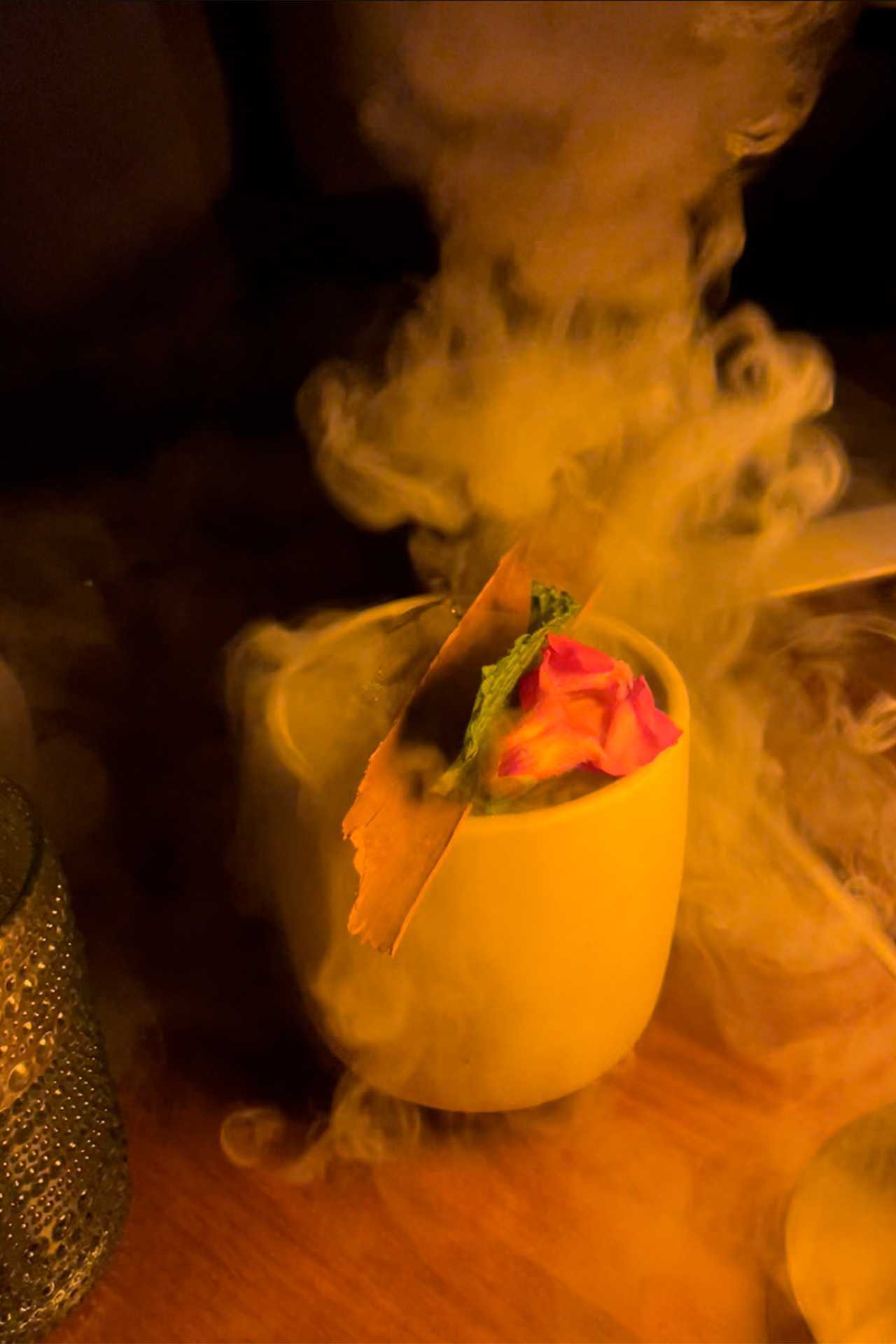 I should never have doubted his authenticity. Jonaten is practically buzzing when he returns and whisks my cup onto the table. Vividly describing the inspiration behind the tequila tipple — it's meant to represent a fallen tree on the forest floor in the Mayan Riviera — he lathers it with a billowing eucalyptus and cinnamon fog, poured out of a bubbling jug. Do forests actually smell like that? I hope so.
Nostrils overflowing with aromatics and mind lost somewhere in Mexico, I barely manage to sputter out a "thank you." After the fog has dispersed, I take a sip. The taste lives up to the presentation — it's sweet, balanced and slightly nutty.
I knew right then and there that Casa Madera wasn't your typical dinner-and-a-show. I'm in for an extravagant meal, more delightful drinks — and, I discover — a particularly incredible violin performance.
Casa Madera: What's the vibe?
Headed towards Casa Madera on Wellington, my path was illuminated by a series of blazing torches that line the sidewalk up to the entrance. While I couldn't shake the feeling I was walking onto the set of Survivor, it's a nice touch and certainly distracts you from the adjacent gaping construction site on Bathurst (never change, Toronto).
This is the place to bring your friends from out of town
There's a whole forest's-worth of reclaimed wood that's gone into the construction of this restaurant, most notably in its enormous doors and epic front desk. I'm thrilled to learn these pieces have been created by a local woodworking studio.
Ample lush greenery hangs from the walls, and in the evening, Palo Santo (a tree native to the Yucatán Peninsula) smoke fills the air, completing the jungle-like setting. To be clear, though: With abundant luxury and elegant architecture, Casa Madera is about as far from a Rainforest Cafe as you can get.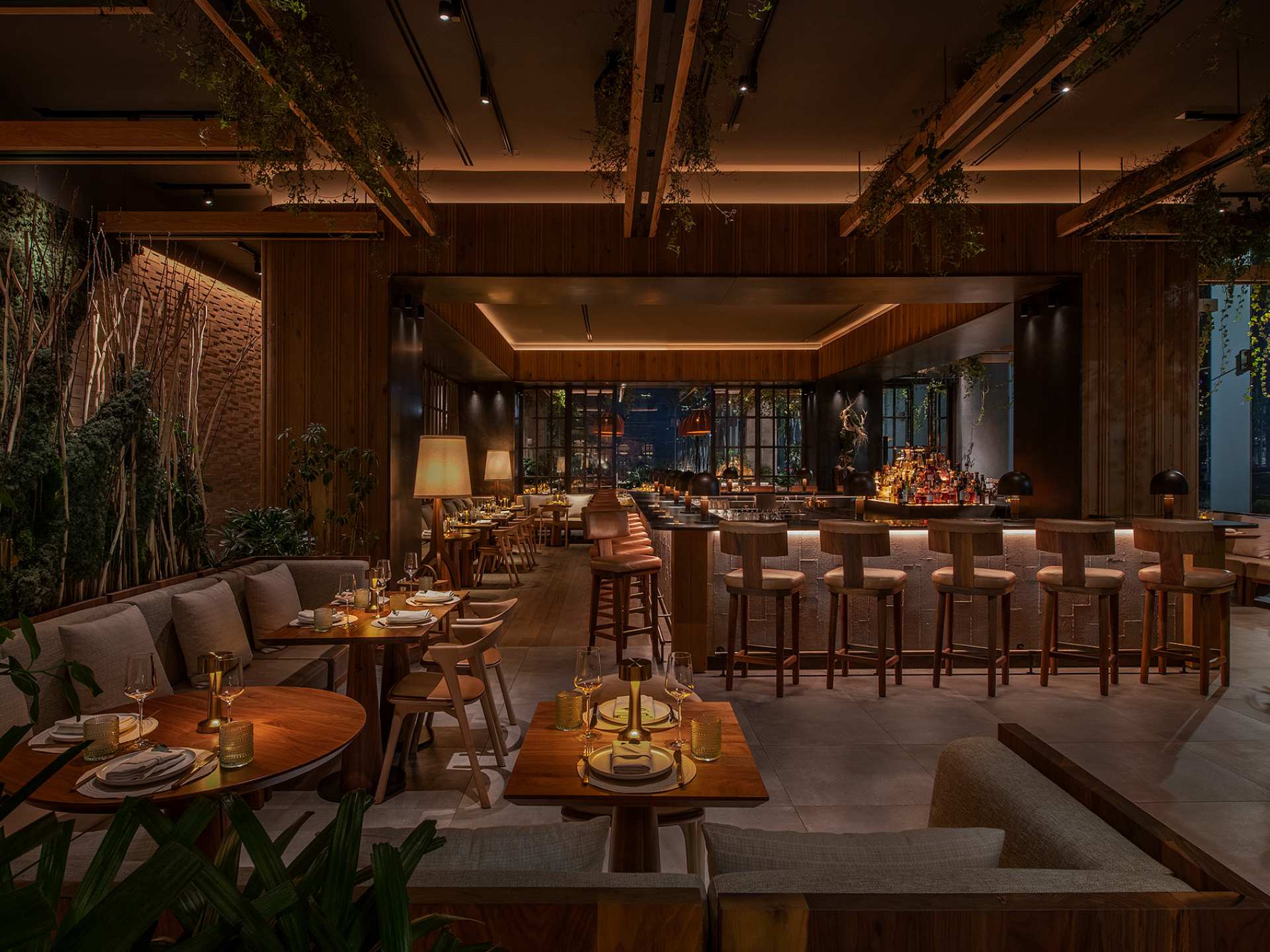 Without a doubt, this is the place to bring a big group of friends when they're visiting from out of town. Pulsing house music vibrates through the dining room, but doesn't smother conversation — you can still hear the gasps of delight from the couple a few tables over as their cocktails are lit on fire. As the evening grows longer, the music gets louder and faster, and every table is filled. You could both start and end your night here.
During my visit, a violinist appeared around 8 p.m. Her performance synced up perfectly with the music coming from the restaurant's speakers — it was quite beautiful.
Casa Madera: What's on the menu?
There's something for everyone at Casa Madera. Carnivores will have plenty of opportunity to tuck into a wide array of meat and seafood (fire grilled ribeye, pacifico striped bass, and an eight ounce filet served with poached lobster are standouts). You'll also be able to satisfy your vegan chums — Casa Madera's menu provides a bounty of plant-based options. They'll be so distracted with their chanterelle mushroom risotto, they won't even notice you drooling over your Chile Pulpo (grilled octopus).
Have you ever had a slow-braised wagyu meatball? Well, you'd best come to Casa Madera to give one a try. It's called the Albondiga, and it's sprinkled with aged pecorino and micro basil.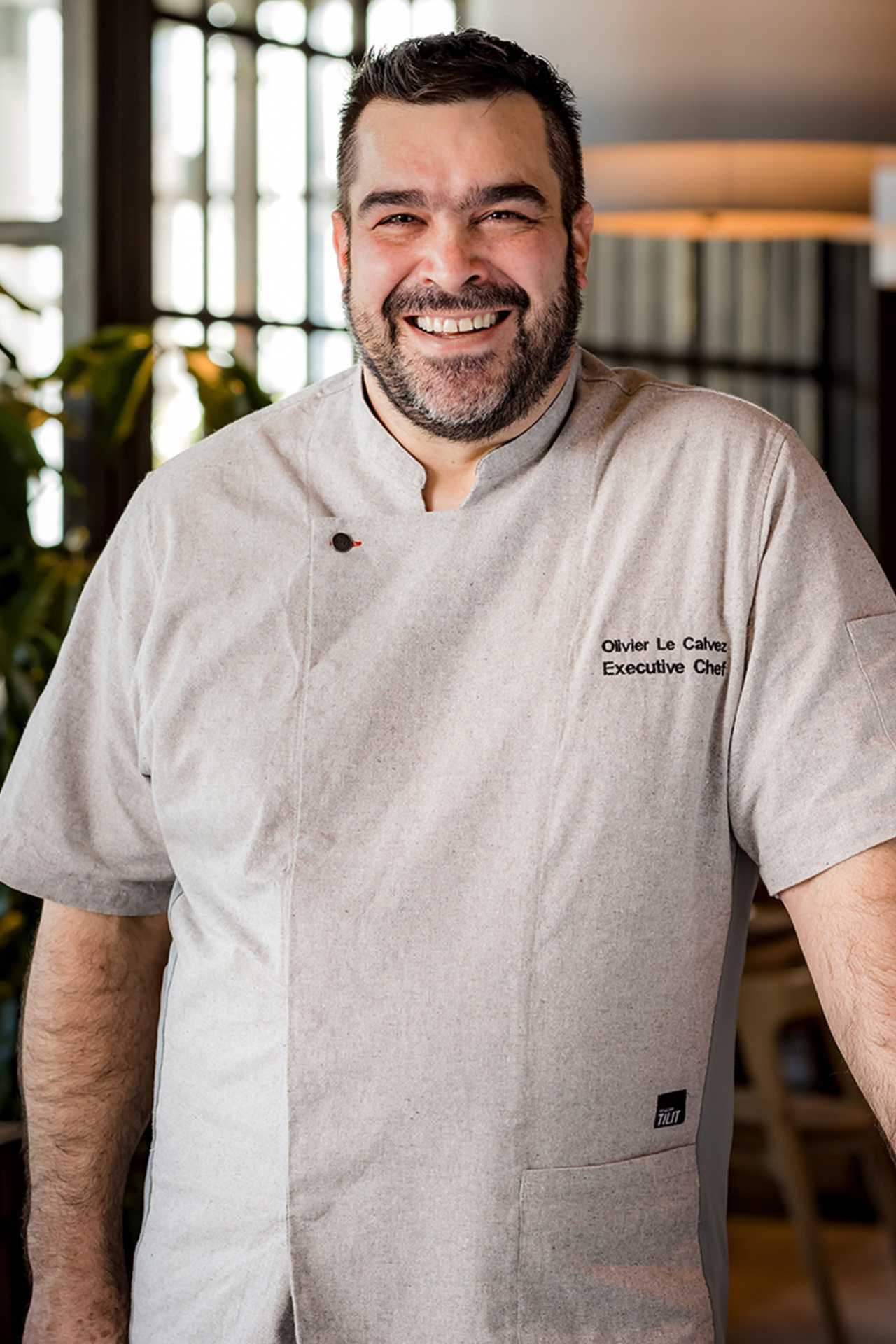 I couldn't help but gasp at just how many times wagyu appears on the menu (six, to be exact). Casa Madera's stock of eyebrow-raising, high-quality ingredients had me repeatedly nerding out ("they have that here?!").
When I spoke with executive chef Olivier Le Calvez, he told me packing the menu with world-class ingredients is all in an effort to provide guests with an elevated experience. Indeed, it did help to know I was enjoying top-of-the-line ingredients, but I'd say what I appreciated most about my meal is chef Le Calvez's creativity on display in each dish's presentation.
Noble 33, the hospitality group behind Casa Madera, has made sustainability a cornerstone of the spot's ethos, which extends to the menu. "The restaurant space can produce its fair share of waste," Le Calvez tells me. "At Casa Madera, we're doing our part to minimize this wherever possible." In practical terms, that means zero-waste practices and many ingredients sourced from Ontario farmers.
Casa Madera: What's on the drink menu?
It's worth coming to Casa Madera just for the cocktails. The menu is split between four sections — earth, air, wind and fire — with the drinks inspired by the elements in their presentation, flavour and ingredients.
There's also a substantial low-alcohol and zero per cent alcohol menu. Noble 33's Corporate Beverage Director, Carla Lorenzo, says that while pregnant, she realized how few non-alcoholic options were available in restaurants. It inspired her to create low- or no-alcohol options that could stand toe-to-toe with their full-proof offerings.
Near the end of my meal, I ordered the Cielo Nocturno, a pink drink meant to evoke the night sky. In Jonaten's opinion, it's also one of the best cocktails on the menu, and I chuckle to myself. Either I have exceptional luck at picking cocktails, or Jonaten loves everything Casa Madera has to offer. With the clear pride he has working at the restaurant, I don't doubt it's the latter.
My drink arrives, complete with peach air that hovers as a thin mist atmosphere in my tall stem glass. I'm once again pleasantly surprised. It's imagination, theatre and whimsy in a glass — just like everything else at Casa Madera.
Dinner and drinks for two: around $140 before tax and tip
550 Wellington St. W., thecasamadera.com