How is it that February is the shortest month of the year, yet always seems to drag on and on... And on. Luckily, even in the dead of winter, even during a lockdown, there are always fun and exciting things to do in Toronto. 
If you've already planned the perfect Valentine's Day at home, ordered from all of the restaurants in Toronto offering takeout and delivery and tried your hand at stirring up some new cocktails curtesy of the bars and restaurants delivering cocktail kits, we've got a list of activities for you.
And no, we're not telling you to skirt the rules. All of these events and experiences can be enjoyed outdoors following provincial regulations, or in the comfort of your own home.
From a poutine festival delivered to your door to afternoon tea served in your living room, these are the best things to do in Toronto this February.
19 things to do in Toronto this February
1. Celebrate La Poutine Week
February 1–7; Various locations
The most Canadian of food festivals, La Poutine Week has moved online amidst the pandemic. But with more than 80 participating restaurants delivering their unique takes on the dish right to your door via Skip the Dishes, well, let's just say we're not mad about it. (Poutine in bed anyone?) From the traditional squeaky cheese curds and gravy to more outrageous options like jambalaya poutine, chicken shawarma poutine and even a pizza poutine, plus vegan versions, there are more poutines than you can shake a fork at. Wear your stretchy pants — or forgo them altogether.
2. Join a hummus club
Sign up before February 28; 77 Portland St
A new hummus every week of the month — sounds like a dream, but that's exactly what Middle Eastern restaurant Shook is offering with its new Hummus Club. Subscribe to the $100-a-month program and each week you'll get a box containing a feature hummus, one of their delicious dips and house-made pita. Butternut squash hummus, red lentil hummus, spicy hummus and Hummus Royale, with truffle and pearl onions, are just some of the surprises you might find inside. You'll also receive 10 per cent off Shook's all-day menu. 
3. Host your own home bar crawl with premade bottled cocktails from the city's best bars
Available now for takeout and delivery; Various locations
Praise be for another timely AGCO boon in the form of recently legalized pre-mixed bottled cocktails. Alcohol sold for delivery must now be securely closed, instead of sealed and unopened — making it much easier for restaurants and bars to offer more takeout and delivery options, including mixed drinks and growlers. From cocktail kit connoisseurs bottling up bevvies to monthly subscriptions that will keep you in bartender-mixed libations until spring, we've got the best premade bottled cocktails for pickup and delivery.
4. Get afternoon tea for takeout from the Four Seasons 
Available every weekend for pickup; 60 Yorkville Ave
Scones, marmalade and clotted cream — afternoon tea is what our dainty dreams are made of. More than just a midday meal, traditional tea service is an experience. While the lockdown lingers on, Café Boulud is bundling up their afternoon tea service into a perfect parcel of joy to take home and tuck into at your leisure. For $55, you'll get an assortment of scrumptious scones, sandwiches and sweets alongside a selection of teas. Orders must be placed 24 hours in advance for pick up on Fridays, Saturdays and Sundays.
5. Visit the Street Eats Market
Open now; 9350 Yonge St.
The team behind several of Toronto's summer food festivals is back with a new outdoor eating event at Hillcrest Mall. Upwards of seven food trucks have rolled up to the Street Eats Market pop-up to peddle their delicious bites. Tuck into a beef bulgogi poutine from Golden Grill; a fried chicken sandwich smothered with pesto aioli, three cheeses and garlic rosé sauce from 6 Spice Rack; or a mouthwatering jerk chicken burrito from the Jerk Brothers. Street Eats Market is open on Fridays, Saturdays and Sundays from 12 p.m. to 7 p.m.
6. Play crokicurl at Stackt Market
Open now until February 27; 28 Bathurst St.
Part curling and part crokinole, two classic sports that only true Canadians know how to play come together for crokicurl. Starting at $71, you'll get access to the rink at Stackt Market for 45 minutes of crokicurl gameplay with two to eight players (within your household). The Belgian Moon Warming Huts onsite will be available to help you stay toasty during your game. Afterwards grab takeout food and drinks from one of the vendors at Stackt.
7. Slurp your way through the city's best pho
Open now for takeout and delivery; Various locations
Pho: Vietnam's national dish and our number one meal to get us through yet another Canadian winter. You won't be hard pressed to find a pho house in Toronto, but finding the best one? Well, not to worry, we've done the digging for you. From the legendary Pho Hung on Spadina to downtown's new Dzo Viet Eatery, we've got Toronto's best pho spots to warm you up when the air is so cold it hurts your face.
8. Try some low alcohol bevies for a dry(ish) February
Available now; At your local LCBO or The Beer Store
While you might think boozed up fizzy water is a fad, these sparkling sippable bevs are one of the most rapidly growing drink trends out there, and even the coolest booze brands are jumping on the wagon with drinks that are seriously creative both inside the can and out. From boundary-pushing Whiteclaw to SPLASH's spiked water, here are some of the best seltzers and sodas going.
9. Take your tastebuds on a trip to France with Marvelous by Fred
Open now; 224 Queen St. W.
Everything at Marvelous by Fred is made from scratch, from croissants and pain bagnat (sandwiches) to the flat waffles stuffed with vanilla. Lip-smackingly good Belgium cakes are made by stacking two meringues on top of each other and welding them with whipped cream. Frédéric Vaucamps made his name by developing his own versions of the confection with coffee, cherry and caramel iterations. Delicieux!
Another staple at the bakeshop is the cramik brioche, a typical Flemish brioche from the north of France and Belgium. The kind studded with chocolate chip is our favourite version.
marvelousbyfredtoronto-order.ca
10. Find local shops to love
Open now for curbside pickup and delivery; Various locations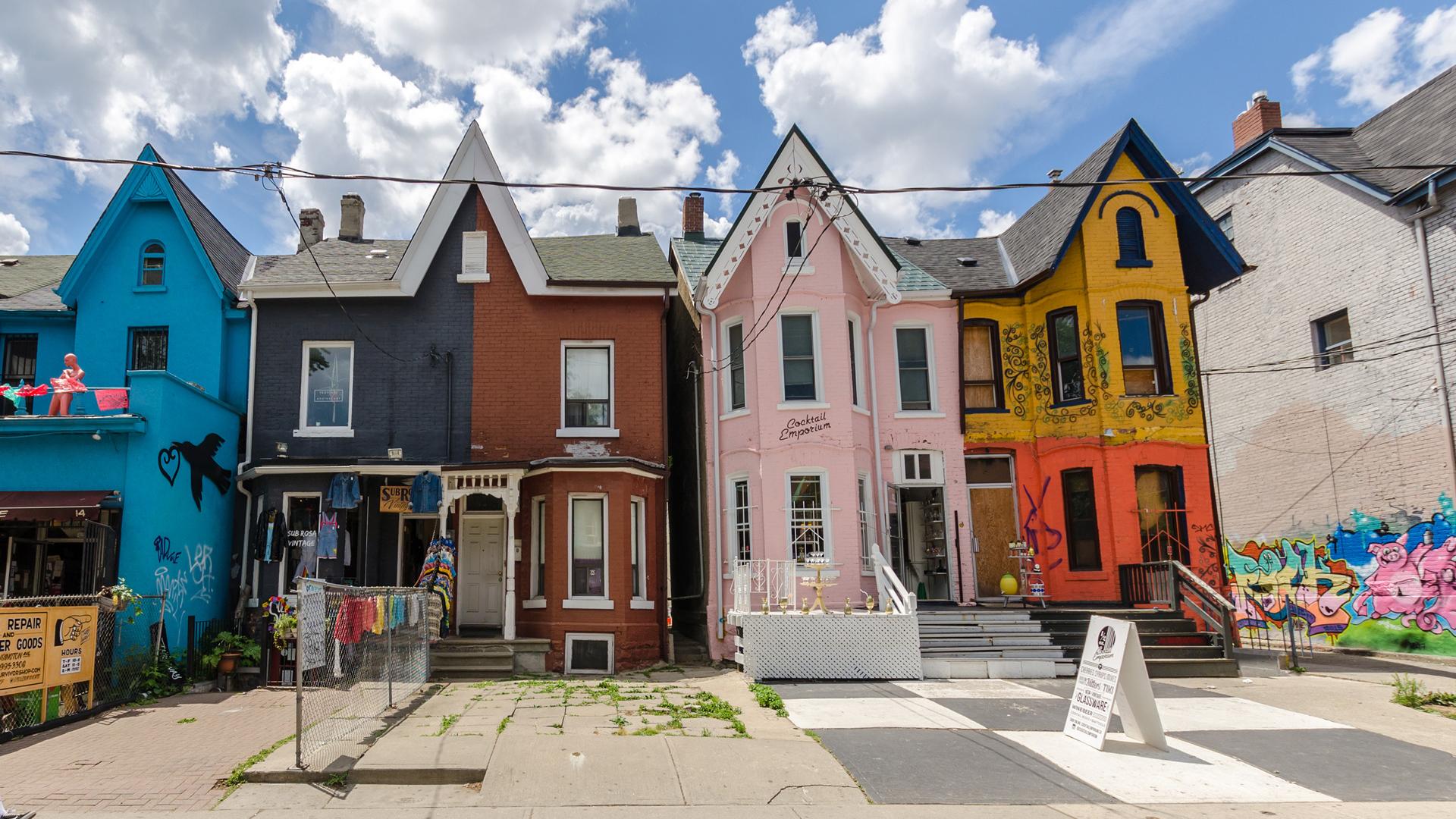 Look, Amazon had a really good year. As for our local Toronto small businesses, we can't say the same. So let's change that by shopping small when we can and supporting the independent business we know and love in our neighbourhood.
Going local doesn't mean breaking the bank, we've got a list of our favourite Toronto small businesses that are full of affordable gifts and unique treasures that you can't find anywhere else. From customizable bottles of Reid's gin in Leslieville to Salt Wine Bar on Ossington where you'll feel like you're at a Spanish market instead of freezing in an LCBO lineup, we've got all your foodie finds covered and then some.
Click here for a list of local businesses in Toronto to support right now.
11. Eat your way through the city's best sushi
Open now for takeout and delivery; Various locations
Serious foodies and sushi lovers are usually synonymous. When you think about it, this makes perfect sense — sushi, built on the foundations of the freshest, highest quality fish, rice and other ingredients, is all about using the very best produce and touching it as little as possible. The city has hundreds of sushi restaurants that adhere to different styles, from omakase (where the chef is there making the dishes right in front of you) to kaiseki (a bit like prix fixe), all-you-can-eat and à la carte. Lucky for you, we've rounded up the best sushi spots in Toronto, so all you have to do is bust those chopsticks out. 
12. Learn how to make the perfect charcuterie board
Available now; Online
The charcuterie board-bringer is always the favourite person in the room — not all heroes wear capes, OK? If you're stumped on where to start, we've got the ultimate guide for how to build that perfect charcuterie board.
To teach us a thing or two about assembling a charcuterie board, we've recruited the help of maître fromager, Afrim Pristine of the Cheese Boutique. From how to organize your cheese to which cured meat to buy, Pristine tells us everything we need to know about making a charcuterie board that's sure to impress.
Click here to learn how to make the perfect charcuterie board with Afrim Pristine.
13. Satiate your sweet tooth with the best cookies in the city
Open now for takeout and delivery; Various locations
Freshly baked cookies, how do we scoff thee? Let us count the ways. We eat you for breakfast, we eat you for dessert, we eat you as a snack. You are truly the sweetest treat of all. But we're not talking about any old cookies: we're talking about Toronto's very best cookies.
Whether you like yours gooey or crisp, we've got you covered. We've got pizza-sized cookies, mini cookies, normal-sized cookies, but no matter how big they are, we promise they're all dough, dough good.
Click here for the best cookies in Toronto.
14. Visit a fully automated coffee shop
Open now; 1235 Bay St.
It's the year of contactless everything so why should coffee be any different? Enter Canada's first automated café. Located on Bay Street just north of Cumberland, the robo-barista serves up Dark Horse coffee, lattes and more. There's a touch screen, but you can go completely contactless by scanning the QR code and ordering from your phone. The partnership between RC Coffee and Dark Horse is set to be the first of many.
15. Learn how to brew the perfect cup of tea
Available now; Online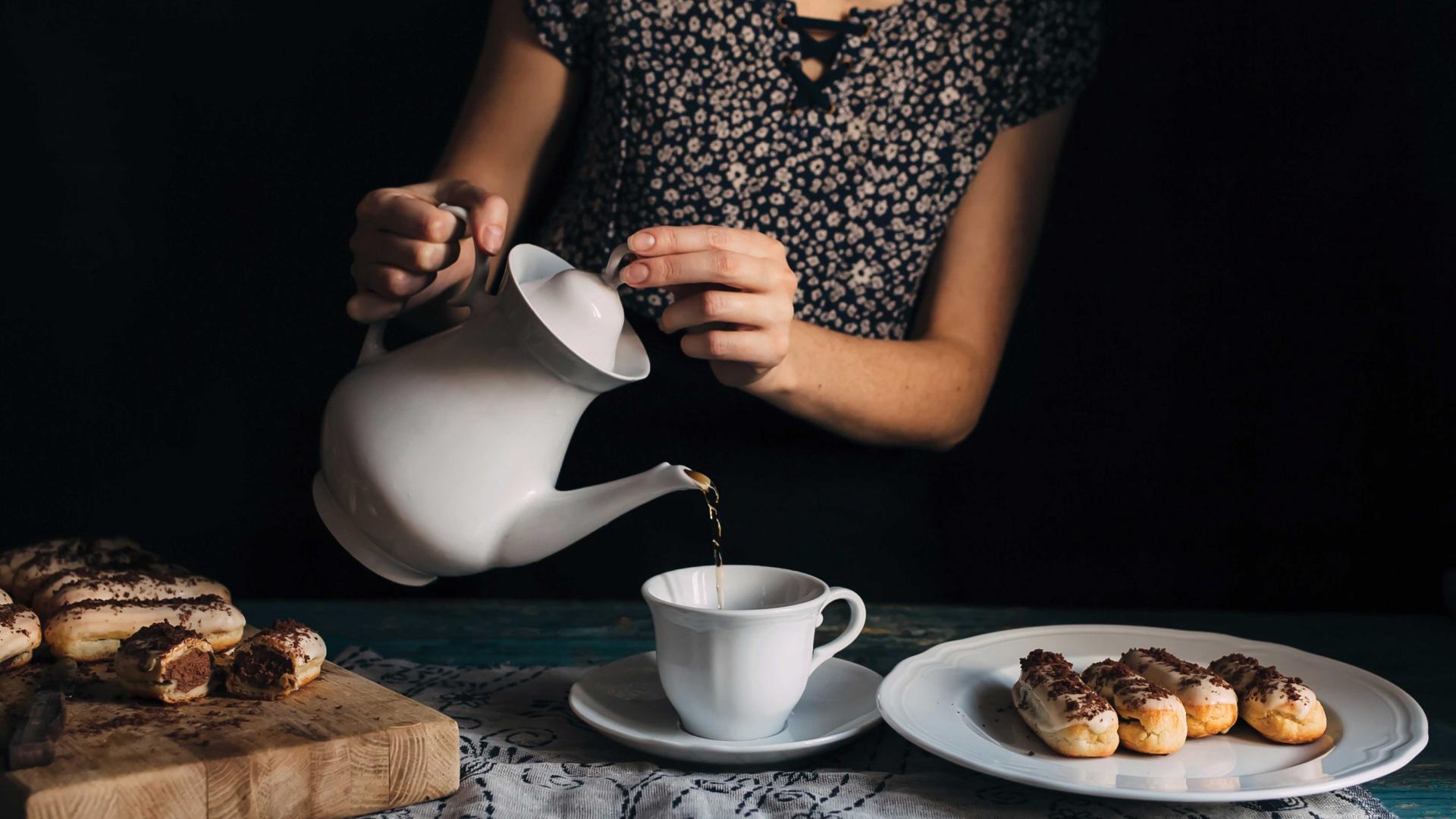 It's the season to hunker down and cozy up, and while nothing can solve the nightmare that was 2020, there's something about tea that never fails to give our souls a much-needed boost. We pick up a cup and saucer and talk to Jennifer Commins, tea sommelier and founder of Pluck Teas, to discover what really goes into the perfect brew.
16. Order from the Afrobeat Kitchen pop-up
Open now; 1165 Bloor St. W.
Private chef and catering project Afrobeat Kitchen is back with another pop-up, this time at Caravan Cafe & Tea House on Bloor near Dufferin. For a limited time, you'll be able to get your hands, or mouth, on modern African eats from chef Victor Uguweke. Order for pick up or delivery through Ritual.
17. Eat your way through the best pizzas in the city
Open now for takeout and delivery; Various locations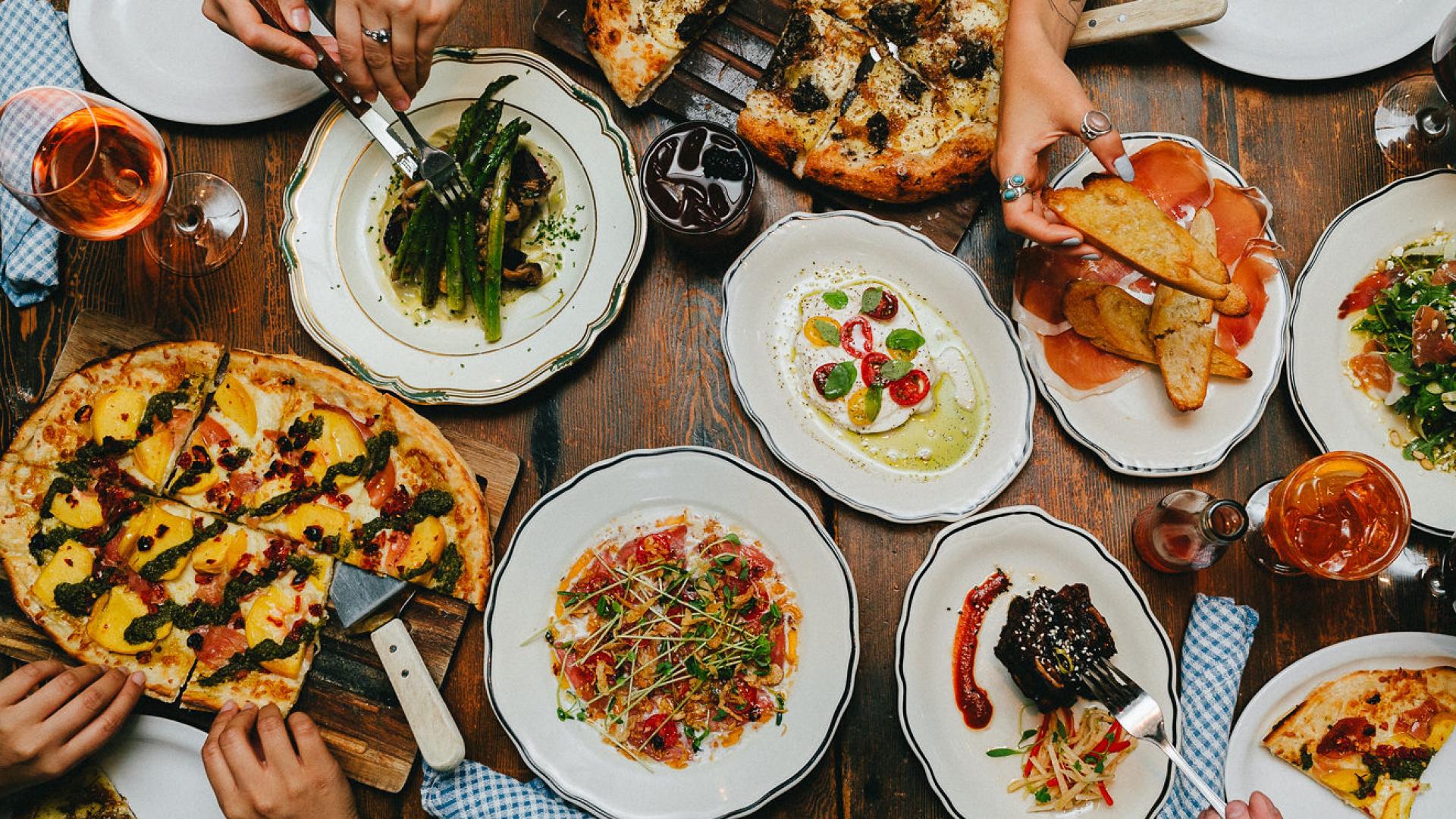 Whether you're talking about Neapolitan, sourdough, deep-dish pie, stuffed crust or calzone, pizza is a universal language. And there are very few occasions when a pizza wouldn't fit the bill — it's great with mates, it's great with dates and you can even find it at fancy Italian restaurants, too. But we're not the only ones to hold this opinion, which is probably why Toronto is stuffed to the gills with brilliant pizza places dishing up all kinds of slices to hungry city dwellers. 
Click here for our list of the best pizza in the 6ix.
18. Grab a burger from Matty's Patty's
Open now; 923a Queen St. W.
Fans of homegrown hero Matty Matheson now have a permanent spot where they can get their hands on the celebrity chef's beloved burgers. Directly across from Trinity Bellwoods park on Queen West, Matty's Patty's serves their hefty burgers on a sesame milk bun, topped with gooey American cheese and with a side of fries. An Impossible vegetarian burger is also on offer. Be sure to pre-order on their site ahead of going to pick up.
19. Sign up for the world's first pizza subscription with General Assembly
Available now; Free delivery across Toronto
The world's first pizza subscription service recently launched in Toronto and we're surprised it took this long. You can thank General Assembly Pizza — their new pizza subscription offers free home delivery (to postal codes in Toronto) of their naturally leavened, frozen pizzas, which cook in under 10 minutes. Subscribers can choose their monthly stack size, select their type of pizza from the subscription menu and cancel at any time. Goes exceptionally well with pyjamas.