As the government attempts to combat COVID-19, we've seen many of Toronto's restaurants and bars shut up shop in an effort to keep staff and the public safe. Fortunately, many of the best restaurants are offering delivery and takeout in Toronto right now to ensure that we can still enjoy our favourite eats (and support local business) during this crisis.
Since the AGCO (Alcohol and Gaming Commission of Ontario) relaxed some of the laws around selling alcohol, booze businesses have been able to follow suit. You can now get cocktail kits for takeout and delivery alongside your favourite meals, while breweries, wineries and distilleries are also offering alcohol for takeout and delivery.
If you'd rather take on some of the cooking yourself, get one of these grocery boxes delivered right to your door. What a time to be – inside.
Here, we've rounded up some of our favourite bars and restaurants offering food delivery on apps like Doordash, UberEats and Foodora or through their websites. These are the best restaurants offering delivery and takeout in Toronto right now.
Restaurants offering takeout and delivery: 32 to order from right now
Aba's Bagel Company
884 Eglinton Ave. W.
Aba's Bagels is offering delivery on orders of $25 and over. Plus, their 'Bagel it Forward' program lets you send a $30 package to family, friends or loved ones.
Akira Back
80 Blue Jays Way
Akira Back is serving fresh sushi from Bisha Hotels' ground level cafe, French Made, every day from 11 a.m. to 10 p.m.
Alma
1194 Bloor St. W.
Alma is open Wednesday to Sunday evenings for takeout direct from their website or delivery through Uber Eats.
Aloette
163 Spadina Ave.
Aloette is now available on Ritual and Doordash.
Did we miss you?
Get in touch and we'll add your business to the list. Contact meredith.hardie@twentytwomedia.ca or direct message us on Instagram: @foodismto
Annabelle Pasta Bar
909 Davenport Rd.
Annabelle is now offering takeout and curb side pick-up daily from 5 p.m. to 10 p.m. (647 398 1585)
Antler
1454 Dundas Street West
If you're on the hunt for something different, Antler's non-traditional meat and innovative meals are available for delivery on Door Dash, Ritual and Uber Eats. Or you can order directly through their website and schedule a pickup.
Bar Mercurio
270 Bloor St. W.
Bar Mercurio's organic, ancient flour pizzas are now available on UberEats.
Big Trouble Pizza
235 Spadina Ave. #1
Big Trouble Pizza is offering takeout and delivery from their Spadina location. (Foodora)
Boonsik
50c Clinton St.
Boonsik is giving you $5 off when you spend $20 or more (UberEats).
Cactus Club Cafe
Multiple Locations
Cactus Club Cafe is offering some of their fave eats for delivery, plus a Happy Hour special every day from open until 4pm, starting at $6. Enjoy $5 drink specials, six packs starting at $17 and 1/2 price bottles of wine from a selection of fine favourites. Order pick up online or get delivery with DoorDash.
Chantecler Boucherie
1318 Queen St. W.
Chantecler will offer next day home-delivery. Cut off is at 3 p.m. (416 628 3586).
CIBO
Multiple Locations
CIBO is offering most of their regular a la carte menu, plus beer and wine is available. All three CIBO Wine Bar locations are open daily for takeout and delivery (through Uber, Skip, DoorDash etc). 2 p.m. to 9 p.m.
Calii Love
Multiple Locations
Calii Love's King Street West location will prepare healthy menu items for both pickup and delivery while supplies last. Beginning this weekend, three varieties of nutritious and affordable wraps will be available for $6.99 each.
The Drake
Multiple Locations
The Drake Commissary and The Drake Hotel are both available on Uber Eats and are accepting walk-in orders for takeout.
General Assembly Pizza
220 King St. W.
General Assembly Pizza is available for takeout and delivery and will also be offering pizza kits. Each kit makes two pizzas and includes instructions. Choose from the Loving Cup ($21) or Mila Margherita kit ($19)
Famoso Neapolitan Pizzeria
386 Bloor St. W.
Famoso Neapolitan Pizzeria is offering 10 per cent off all phone-in orders at their Bloor St. West location, and providing the option for curbside pick-up or home delivery via Skip The Dishes, Foodora and Door Dash.
FIGO
295 Adelaide St W
FIGO is offering carb-filled dishes for takeout and delivery through Ritual and Uber Eats now, and Foodora and DoorDash next week. Place your order for pizza, pasta, and other Italian favourites.
French Made
80 Blue Jays Way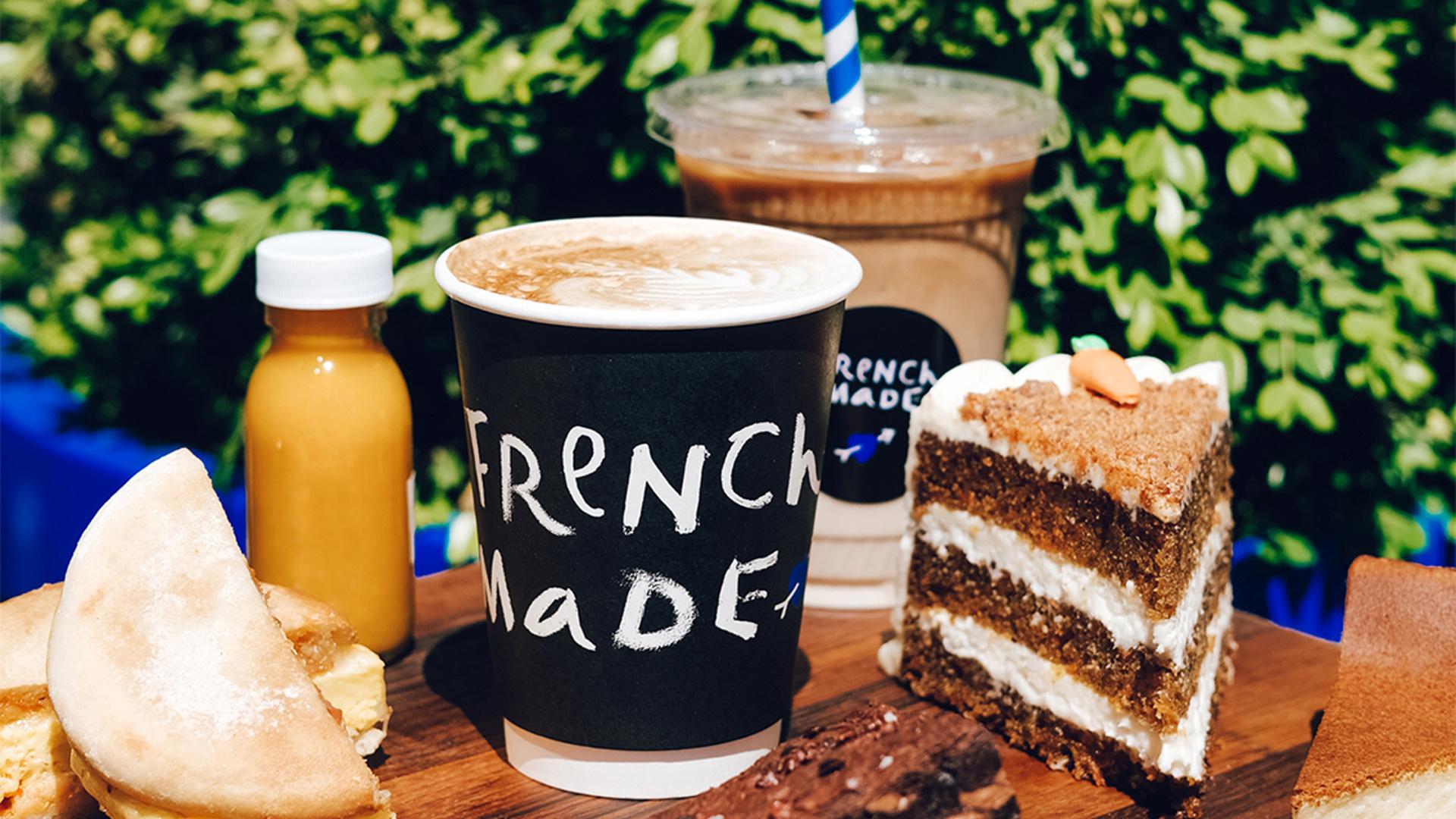 French Made is available for delivery on Uber Eats and Skip the Dishes. For pickup and a socially distant patio pastry, you can use Ritual or call ahead.
Frankie's Italian
892 Queen St. E. 
Frankie's Italian is now offering takeout and Uber Delivery daily from 5 p.m. to 10 p.m. plus curb side pick-up (647 351 2524). 2 for 1 on personal pizzas.
Garleek Kitchen
1500 Queen St W
Garleek Kitchen is available on UberEats.
Good Hombres
374 Bathurst St.
Good Hombres will be taking pre-orders for a specific menu by Instagram direct message, email (info@goodhombres.ca) or text message (647 621 6949).
Happy Burger
76 Lippincott St.
Happy Burger is available on UberEats and Skip the Dishes.
Hadrien Verrier Patisserie
1418 Dundas St. W.
Hadrien Verrier Patisserie is delivering faves like their salted caramel bread pudding on UberEats from 9 a.m. to 1 p.m. Alternatively email info@hadrienpatisserie.ca.
Miku
10 Bay St. #105
Miku is providing takeout – call 647-347-7347 or use Ritual and UberEats.
Rudy
Multiple Locations
Rudy's Rude Dude double cheeseburger is available on Doordash for $5. Type promocode 5DEALS at checkout.
Oretta
633 King St. W.
Oretta is currently offering a limited menu of pizza, pasta and salad. On UberEats exclusively, Oretta has a buy 1 get one free offer for their Margherita Pizza, Paccheri Bolognese and Barbabietola Insalata items.
The Oxley
121 Yorkville Ave.
The Oxley is open seven days a week from 12 till 6 p.m. Delivery is available: south of St. Claire Ave, east of Bathurst, north of Dundas and west of the DVP. Orders for delivery should be placed and paid for over the phone the day before delivery which will be made between 2 p.m. and 4 p.m. at no charge (647 348 1300).
Pizzeria Libretto
Multiple Locations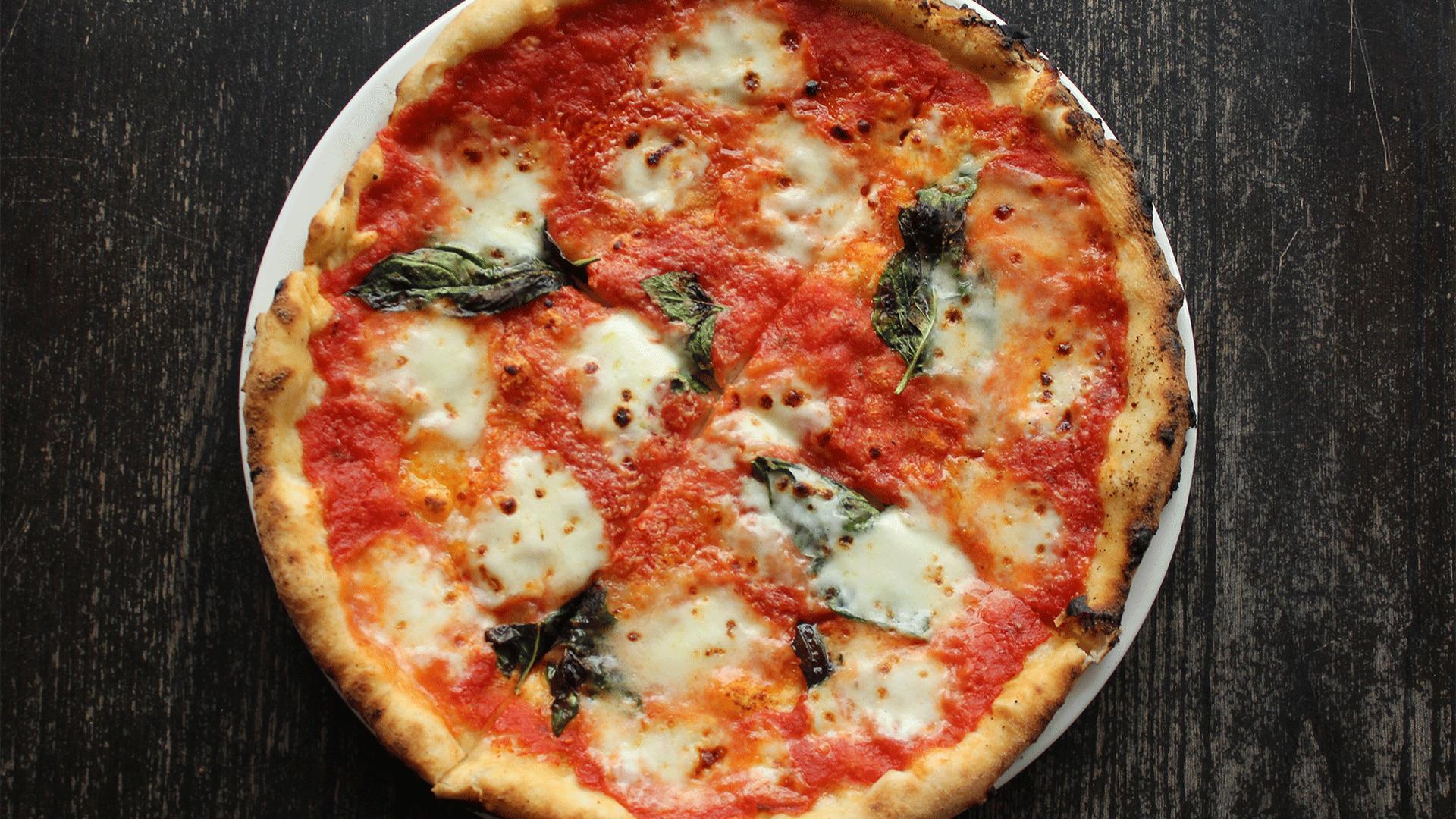 Pizzeria Libretto's King Street West and Danforth locations are delivering their famous Neapolitan- style pizzas and an assortment of classic Italian dishes.
Pukka
778 St Clair Ave. W.
Pukka is offering 10 per cent off takeout orders.
Weslodge Saloon
480 King St. W.
Weslodge has partnered with food delivery services to serve you their signature items in the comfort of your own home. They're also open for good old fashioned take-away. Menu items will be available on Foodora and Uber Eats this week, and Ritual and DoorDash next week.
The Shozan Room
164 Ossington Ave.
The Shozan Room is offering a free avocado roll with your next order on Ritual.
TORA
3401 Dufferin St. #612B
TORA's menu offers a variety of Japanese dishes including comforting miso soup, crispy gyoza and of course their signature flame-seared Aburi oshi. (Ritual, UberEats).
For more Toronto restaurants and bars offering takeout and delivery, check out Takeout COVID.