Dumplings are beloved by so many. And what's not to like? The bite-sized pockets of dough are stuffed with meat, seafood, tofu or veggies, then dunked liberally into a dipping sauce. But behind the word itself lies a myriad of doughy delicacies. There's a world of difference between pot-stickers, har gow, wontons and gyoza — and with so much variation, it's no wonder there are so many different words to describe the pillowy pockets of joy.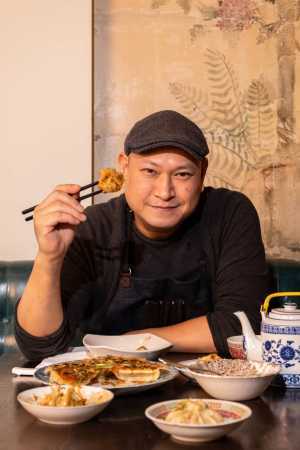 For the latest episode of In the Kitchen with Foodism: Back to Basics, we head to DaiLo on College Street. Liu walks us through the difference between steamed dumplings, fried gyoza and xiaolongbao (soup dumplings), and gives us a primer on the origins of dim sum and some of its iconic dishes.
Chef Nick Liu has been rolling dumplings with his grandmother and mother in the kitchen since he was a small boy. Today, he's sharing the dishes inspired by his Hakka-Chinese upbringing with the people of Toronto at the iconic DaiLo. After attending George Brown College, Liu worked in some of the city's best kitchens before getting back to his roots and opening a restaurant that showcases the Scarborough chef's unique blend of French technique and Asian cuisine.
From the history of dumplings, to how to stuff, pinch and eat the "pouch of treasures," Liu covers everything you need to know to start folding from scratch.
George Brown College's International Cuisine Program immerses students in global food culture, giving them hands-on experiences to equip them with the skills they need to create international cuisine in Toronto's diverse culinary landscape. 
Stay tuned for more chef-led In the Kitchen: Back to Basics videos from George Brown College's impressive roster of graduates and instructors.
Ready to start folding? Watch Nick Liu's full dumpling video above.