Look, we like to dine out as much as the next person — probably more. But that doesn't mean we're not immune to feeling like a total fraud when we get stuck talking to that one "foodie" who knows everything about the yeast and malt that went into his favourite craft brew.
We all need a friend who can tell it to us straight without making us feel like we're in kindergarten. As luck would have it, that friend is George Brown College and its roster of unbelievably talented alumni and instructors. Together, we're launching a new video series — In the Kitchen with Foodism: Back to Basics — to demystify your favourite cooking topics and put the fun in fundamentals. In this 101 series, our experts guide us in an approachable way through topics like making dumplings or how to taste riesling wine.
For episode one, we're kicking things off with Jason Bangerter, who shows us how to grow your own from the beautiful garden at Langdon Hall. From modest gardening roots ("I didn't even like cutting my grass") to an understanding of the betterment of food — and even his own mental health — the executive chef shows us why there's nothing better than growing your own.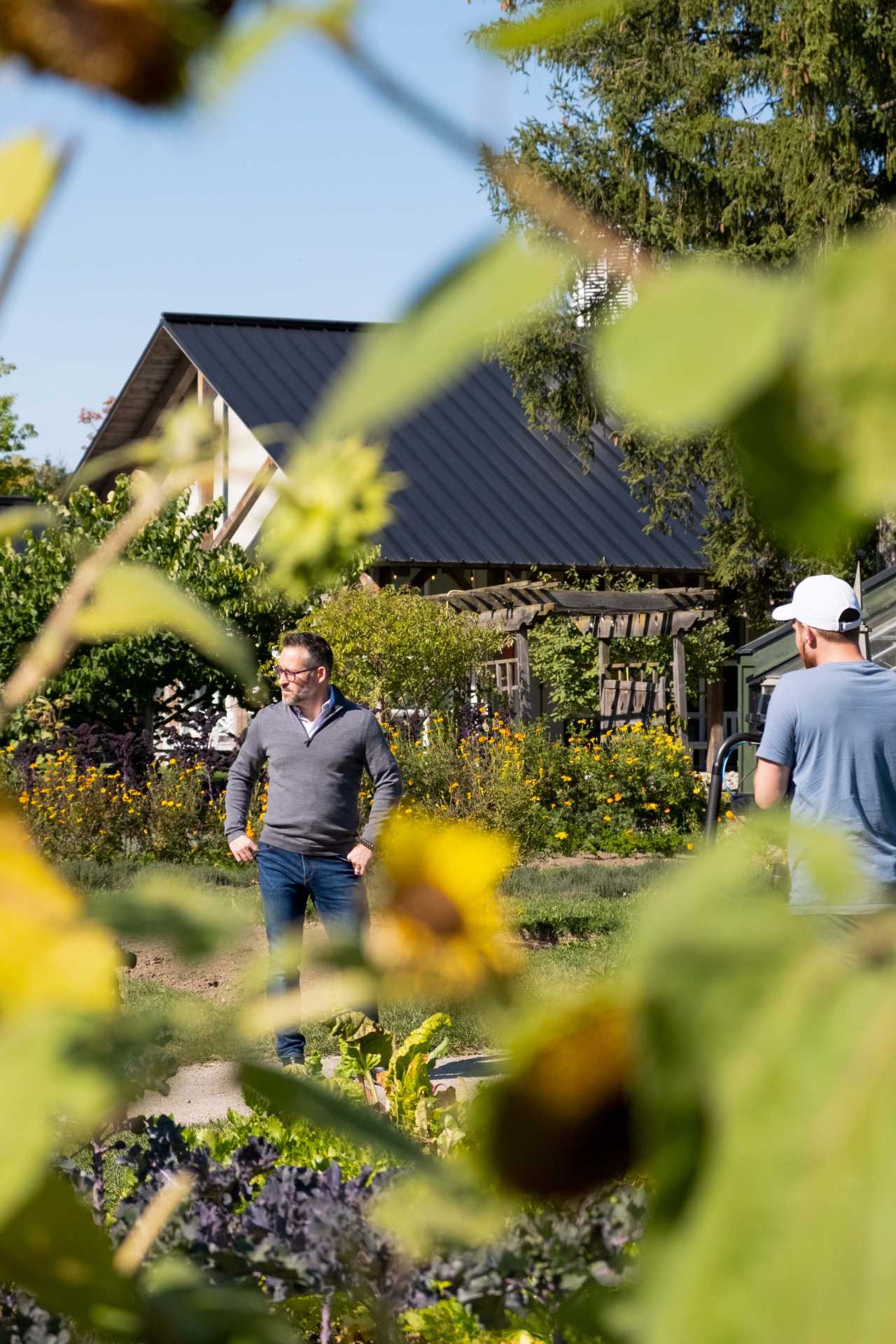 Chef takes it back to basics so you can start a garden, garnish a dish with freshly picked herbs or scale up your production to make whole meals from the bounty of your crops. From figuring out your terroir to the types of herbs you opt to plant, these tips will give you the confidence to roll up your sleeves and get your hands dirty. 
As a former graduate at George Brown College, Bangerter learned culinary skills like how to chop vegetables, prepare food and plate gastronomic feats of excellence, like those served at the critically acclaimed Langdon Hall in Cambridge. George Brown College's Honours Bachelor of Food Studies program provides students with a holistic approach to the ever-changing culinary world, and offering pathways into all sectors of the industry.
Stay tuned for more chef-led In the Kitchen: Back to Basics videos from George Brown College's impressive roster of graduates and instructors. 
Want to grow your own? Watch Jason Bangerter's full video above.