Not many good nights end in a dimly lit strip mall, but perhaps they should. Because that's where you'll find Sunnys Chinese, located in the former Cold Tea space in Kensington Mall, serving colourful small plates of regional Chinese food inside a pastel daydream. Originally an interim pandemic project, it matured into a fan favourite deserving of a brick-and-mortar venue — and now boasts a strong cocktail game.
After creating the drink program at sister spot Mimi Chinese in Yorkville, bar manager Nick Chong was ready for a challenge. "All the cocktails on the Sunnys list are really bright and colourful," he says. "I have more leeway in terms of playfulness than at Mimi, where it's a bit more traditional."
The bold and spicy flavours from the Sichuan and Guangdong-style dishes might have stumped lesser bartenders. But for Chong — who cut his teeth behind the bar at Civil Liberties — it was a fun riddle to solve. "What cocktails do is bring in a new sort of palate cleanser, a different refreshing element to your dinner," he recalls.
Every cocktail starts with a focus on Chinese ingredients at Sunnys. "I am half Chinese myself," says Chong. "So, a lot of these ingredients I was already familiar with." Take, for example, the hawthorn berry, used both as a digestive aid in Chinese medicine and in a popular kids' confection. "My grandmother used to give me these hawthorn candies that were always really stuck together," he says.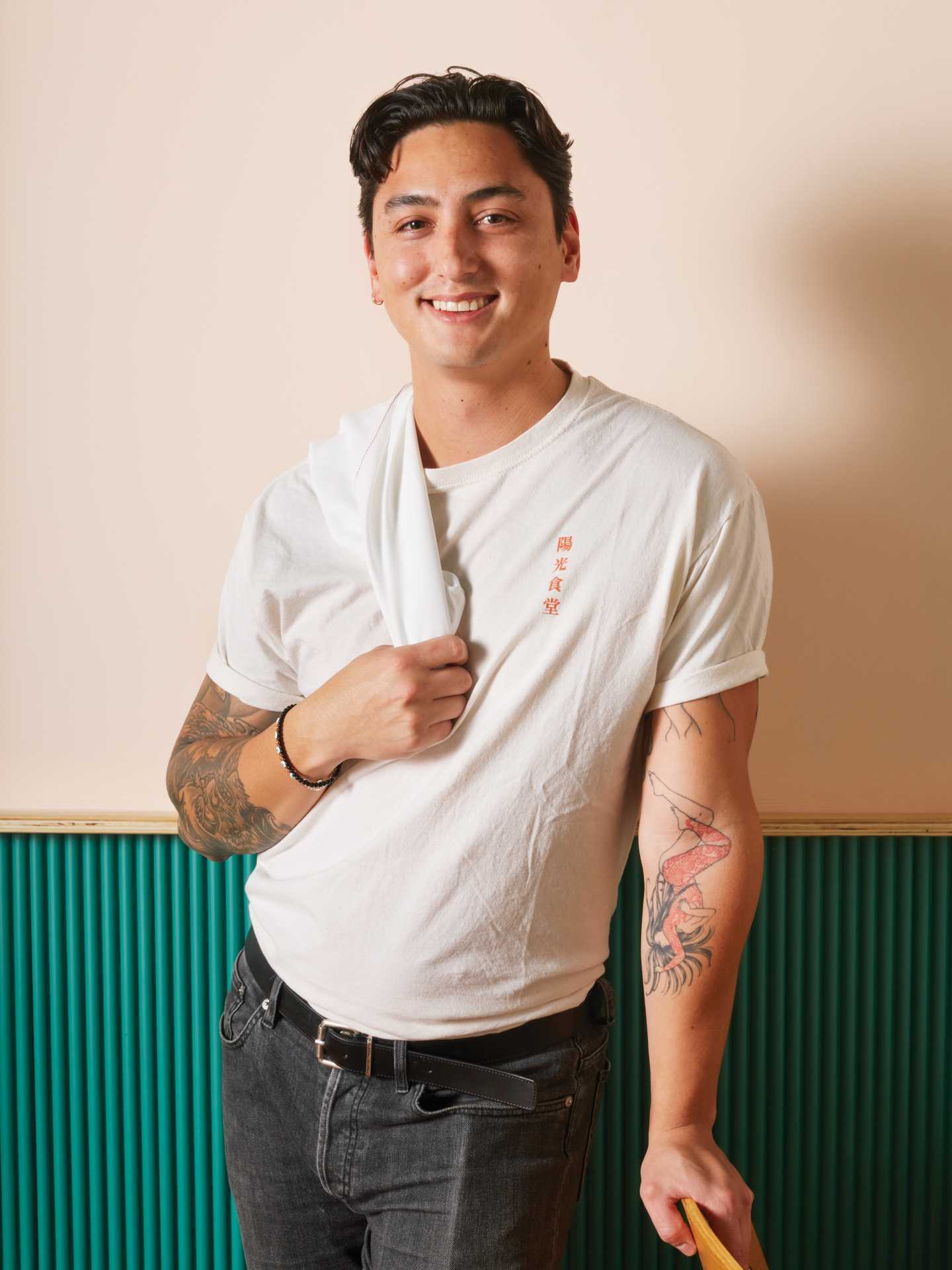 Chong uses hawthorn in the Hawthorn Highball, which blends the Chinese fruit with goji berries to make a syrup. While playing around with obscure ingredients, Chong found that he was able to use classic cocktails as a jumping-off point, creating approachable flavours without losing integrity.
"I was really attached to using Chinese pears — I love the snap, the flavour and the freshness," he says. "I thought, how cool would it be if I could bring the delicate flavour of the pear and marry it with a vesper?"
Chong is also passionate about baijiu. It's a fiery, strong liquor that's the number one spirit in China, but not always readily available at the LCBO. "I think it has so much potential, but it's also very confrontational."
Sunnys Chinese is all about experimenting — and Chong is leading the charge. "As long as you can find a thread that will cut and contrast or complement your meal — and it's pretty easy to do that with cocktails," he says.